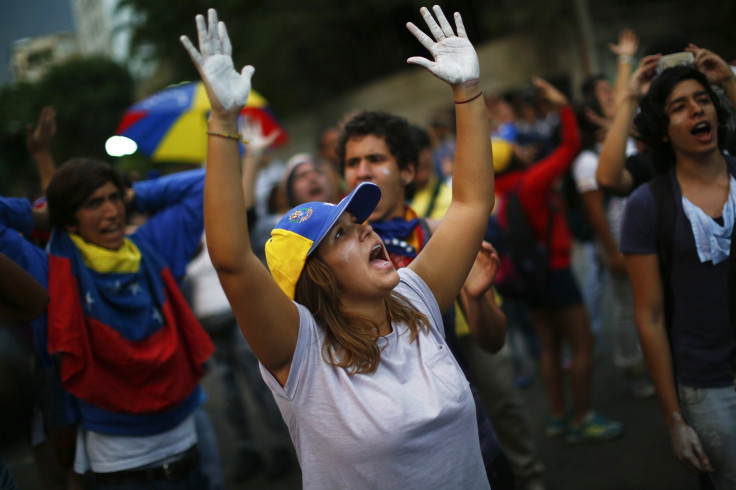 Reuters reports that the number of people killed during protests against the government of Nicholás Maduro in Venezuela climbed to four on Tuesday after 17-year-old engineering student José Ernesto Méndez was run over by a truck. Méndez had joined a crowd of protestors in attempting to block traffic in the city of Carúpano, in the northeastern state of Sucre. The service writes that a government statement indicated that a man had been arrested in connection with the incident, during which three others were injured.
Venezuela's El Nacional writes that Twitter users wrote that the man behind the wheel was an employee of state oil company Petróleos de Venezuela. S.A. (Pdvsa). Protestors had blocked off access to a service road connecting to a highway leading into the city. Some of the demonstrators posted a video on YouTube after the incident which they say depicts the moment in which Méndez was run over. El Nacional says that the student died from injuries to his head, and that another unidentified student who was also hit by the car suffered two broken legs as a consequence of the incident.
Tensions have ramped up in Caracas and other Venezuelan cities after three protestors were shot to death at the tail end of a student-led demonstration calling for the resignation of President Nicholás Maduro. The government blames opposition infiltrators among student ranks for the violence, denouncing them as coup plotters, while members of the opposition blame agents with the Bolivarian Intelligence Service.
© 2023 Latin Times. All rights reserved. Do not reproduce without permission.