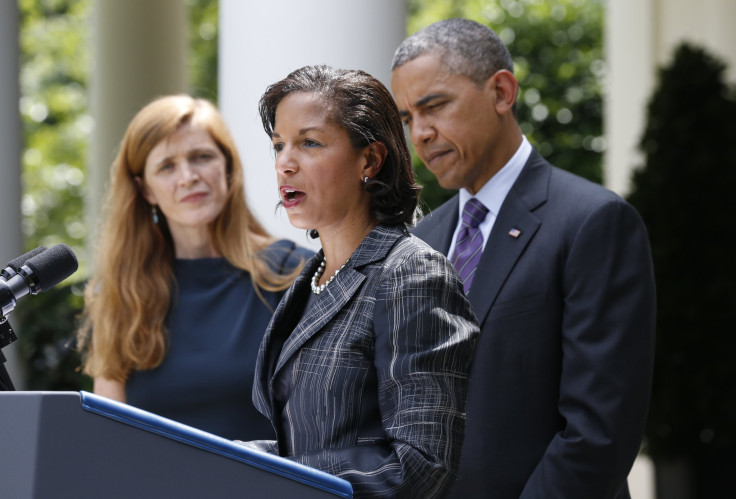 When U.S. president Barack Obama and Argentine president Mauricio Macri announced that they were meeting in Buenos Aires for the first time next week, some residents of the Latin American pointed out that the visit would overlap with the country 40th anniversary of the 1976 U.S.-backed coup d'etat. On Monday, human rights groups advocating for survivors of the brutal dictatorship formally petitioned the American embassy in Buenos Aires to declassify more documents. On Thursday, the White House agreed, and U.S. national security advisor Susan Rice said that the trip would be used to help the nation "heal and move forward," according to the AP.
Government transparency groups hailed the decision, saying that the "declassification diplomacy" acknowledged and atoned for U.S. responsibility for the dictatorship's reign, which led to jailings, abductions and deaths. It won't be the first time that the U.S. State Department has declassified documents related to the coup in Argentina. In 2002, the George Bush administration declassified 4,000 diplomatic cables. Some of them showed then-Secretary of State Henry Kissinger's support for authoritarian governments across Latin America, including Argentina and Chile.
In one such cable, in which Kissinger reassures Argentine Foreign Minister Admiral Cesar Augusto Guzzetti that the U.S. will not pressure the military junta as it intensified its repression against Argentine citizens. He also uses the coup in neighboring Chile,
"Let me say, as a friend, that I have noticed that military governments are not always the most effective in dealing with these problems [of "terrorists," e.g. public dissent and economic stress]…So after a while, many people who don't understand the situation begin to oppose the military and the problem is compounded.
"The Chileans, for example, have not succeeded in getting across their initial problem and are increasingly isolated. You will have to make an international effort to have your problems understood. Otherwise, you, too, will come under increasing attack. If there are things that have to be done, you should do them quickly."
The new releases may shed more light U.S. anti-communism operations around Latin America. In Argentina, the healing process is ongoing. Amnesty laws in Argentina and Chile have slowed the process of holding perpetrators of human rights violations accountable. Some Argentines in their 40s and fifties are learning that their biological parents were killed, and the people that raised them were actually abductors collaborating with the regime. Across the border in Chile, popular accounts of the Pinochet regime are still striking a chord. In 2016, a Chilean animated short depicting the victim of government oppression won the country's first-ever Academy Award.
© 2023 Latin Times. All rights reserved. Do not reproduce without permission.