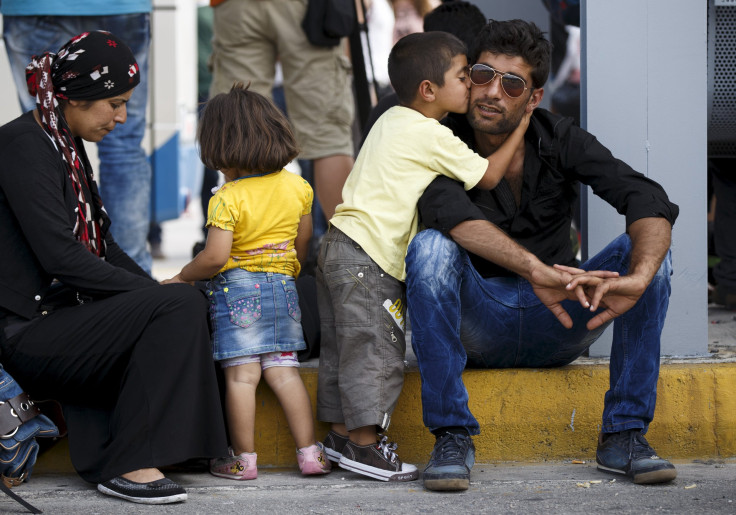 The U.S. will accept 10,000 additional Syrian refugees in the next fiscal year, the White House announced on Thursday. President Barack Obama announced the target after mounting pressure to respond to the Syrian refugee crisis that has overwhelmed countries in the region and led to dramatic increases in asylum seeker applications across Europe. In the current fiscal year, the U.S. in on track to accept only 1,500 Syrian migrants. The announcement is the first commitment by the Obama administration to increase that number in the future.
"The President has directed his team to consider how we can further scale up our response, and one thing that the U.S. can do is begin to admit more refugees," said White House Press Secretary Josh Earnest.
Critics of the administration's response to the Syrian crisis split into at least two camps. Many Democrats have called on Obama to accept more Syrian migrants citing humanitarian need. Many Republicans oppose increases in Syrian refugees, particularly because they are Middle Eastern and many practice Islam. Conservatives sometimes cite terrorism concerns. GOP presidential candidates are split on the issue.
International humanitarian advocates think that the new number is just a drop in the bucket, and say that the U.S. could do more.
"Admit ten thousand Syrian refugees when millions need our help? Barack Obama this is in no way an appropropriate response to this global crisis," said a statement from the Hebrew Immigrant Aid Society, a refugee advocacy group, in a tweet.
The resettlement of an additional 10,000 is dwarfed by the scale of the crisis; 4 million Syrians have fled the country in the wake of a bloody and protracted civil war. Millions more have been displaced inside the country.
"The White House's pledge," Oxfam Police and Campaigns VP Paul O'Brien told BuzzFeed News, "is a start but it just scratches the surface."
Administration officials say that they acknowledge the scope of the crisis, and that the recent announcement might not but a huge dent in the global demand. However, Ernest maintains that the U.S. leads in the response in terms of funding.
"We know the scale of this problem," Earnest said. "The best evidence that I can direct you toward is the 4 billion dollars that the U.S. and it's agencies have provided toward countries who are trying to meet the humanitarian needs of those escaping violence in Syria. That makes the U.S the largest bilateral donor in the world and that's an example of the U.S. leading the way."
White House @PressSec: @POTUS has directed team to make preparations to accept 10K #refugees from #Syria in FY16. http://t.co/eygoAbUAAT

— Department of State (@StateDept) September 10, 2015
© 2023 Latin Times. All rights reserved. Do not reproduce without permission.