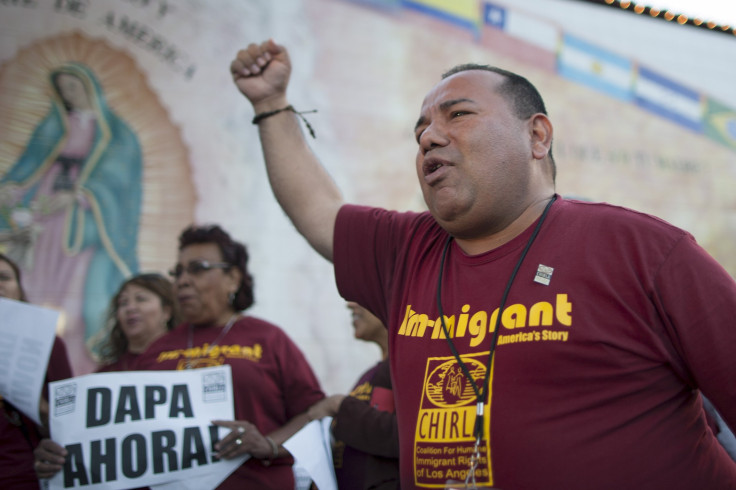 Obama Immigration Update: Deferred Action Still On Hold After 5th Circuit Rejects Appeal
A federal appeals court in New Orleans dealt a blow to the White House on Tuesday, saying that it won't allow President Obama's executive actions on immigration to proceed during an ongoing lawsuit fueled by Republican opposition to deferred action programs. The programs include Deferred Action for Childhood Arrivals (DACA) and Deferred Action for Parents of Americans (DAPA), and could provide deportation relief for up to 5 million undocumented immigrants. Obama administration officials are expected to appeal, either to the full appeals court or the supreme court itself.
Judges on the 5th Circuit court voted 2-1 against lifting the injunction against Obama's extensive prosecutorial discretion program, which would provide conditional deportation relief as well as work permits for qualifying undocumented immigrants. The initial injunction was issued in February by District Court Judge Andrew S. Hanen of Texas. Arguing that the plaintiffs -- 23 states led by Texas -- would likely prevail in the case, the judge ordered a freeze on the programs which he offered "No effective way of putting the toothpaste back in the tube" if they were later found unconstitutional.
The Department of Justice (DOJ), who is arguing the case on behalf of the administration, reasoned in an oral hearing this month that Hanen's "toothpaste" was innocuous and that there was no real burden created by bringing undocumented immigrants out of the shadows. Texas argued that it would have to pay for driver's licenses for the immigrants. The DOJ responded by saying that the taxes paid by undocumented immigrants more than compensate for the cost of providing services. States opposing the lawsuit and supporting the administration said in amicus briefs that the hold on DACA and DAPA were a burden for them because it prevended potential tax revenue.
As we reported in February, the hold against Obama's deferred action could last until the end of Obama's term as it gets dragged out in the courts. Despite this possibility, the White House and it's pro-immigrant allies have argued that the injunction could be overturned at any point during the lawsuit. Dozens of pro-immigrant groups turned out last week to protest the injunction which prevented the deferred action programs from going into effect on May 20th. With the 5th Circuit denying the DOJ appeal, a decision on the lawsuit could drag out until 2016, leaving undocumented immigrants in legal limbo.
"If the Supreme Court doesn't take it up until June 2016, that puts us right in the middle of the presidential election," Michael Dorf, a Cornell University law professor told Bloomberg ahead of Tuesday's decision.
© 2023 Latin Times. All rights reserved. Do not reproduce without permission.