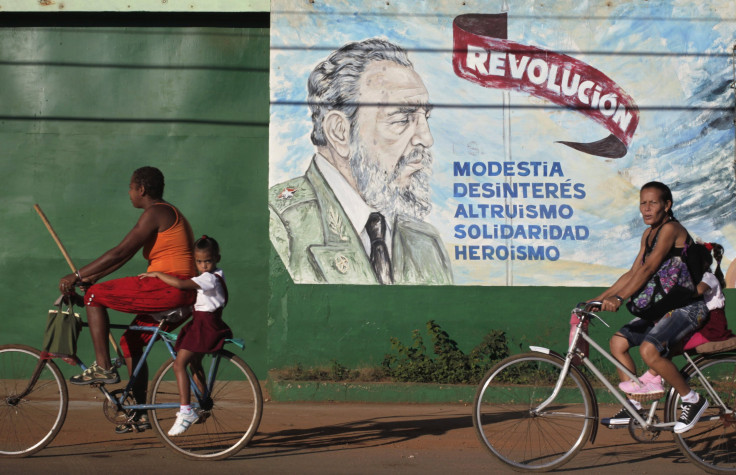 A letter addressed to President Barack Obama and signed by 44 former top US officials, businessmen and academics urges Obama to further loosen restrictions against travel and exchange with Cuba in order to open the floodgates of capital and expertise to the island's small-scale businessmen. "The U.S. is finding itself increasingly isolated internationally in its Cuba policy," the letter says, adding that even if Congressional action on the issue seems far-fetched, "the Obama administration has an unprecedented opportunity to usher in significant progress using its executive authority at a time when public opinion on Cuba policy has shifted toward greater engagement with the Cuban people while continuing to pressure the Cuban government on human rights."
The letter comes after a February poll found that a solid majority of Americans support more engagement -- or even normalization -- with Cuba in a host of areas. Support was especially strong in Florida and even more particularly in the south Florida districts where the Cuban population is most concentrated. Meanwhile, the Associated Press reports that Thomas J. Donahue, head of the US Chamber of Commerce, announced he would travel to Cuba for the first time in some 15 years to evaluate how recent growth in independent business sectors there could create opportunities for American corporations. Since 2010, the Cuban government has expanded licenses to small businesses in about 200 fields as it shed workers from government payrolls, resulting in about 400,000 newly legalized entrepreneurs according to the AP.
The group includes former Director of National Intelligence John Negroponte, two former heads of the U.S. diplomatic mission in Havana, and CEOs from a range of industries in addition to former lawmakers and university professors. Among the recommendations in their letter are expanded licenses for "professional organizations, including those specializing in law, real estate and land titling, financial services and credit, hospitality, and any area defined as supporting independent economic activity." It also suggests that remittances to non-family members "for the purpose of supporting independent activity in Cuba" be unlimited and that new licenses be created for those who provision professional services to Cuban entrepreneurs. NGOs and academic institutions, it adds, should be permitted to open bank accounts in Cuba, while US visitors should be authorized to get US-issued pre-paid cards and other financial services to expand commerce with independent entrepreneurs.
© 2023 Latin Times. All rights reserved. Do not reproduce without permission.