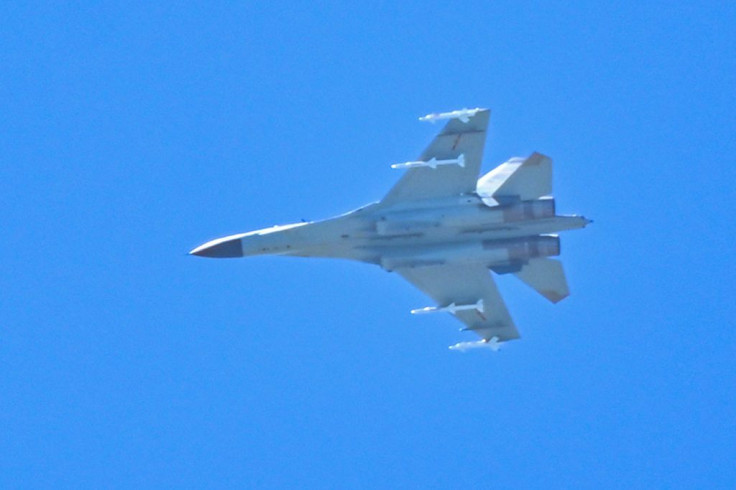 American fighter planes on Sunday shot down an octagonal object over Lake Huron, Pentagon confirms. The latest incident since a suspected Chinese spy balloon put security forces in North America on high alert.
It was the fourth flying object that an American missile had shot down over North America in a little more than a week.
General Glen VanHerck of the U.S. Air Force told reporters that the military has not been able to determine the nature of the three most recent objects, how they maintain their altitude, or their origin, Reuters reported.
"We're calling them objects, not balloons, for a reason," VanHerck, head of North American Aerospace Defense Command (NORAD) and Northern Command, said.
VanHerck said he would not rule out aliens or any other explanation.
"I'll let the intel community and the counterintelligence community figure that out," he said.
Subsequently, a different defense official who requested anonymity claimed that the military had not found any proof that the objects were extraterrestrial.
A U.S. F-16 fighter shot down the object at 2:42 p.m. local time over Lake Huron near the U.S.-Canada border on orders from President Joe Biden, according to a statement released by the Pentagon's Brigadier General Patrick Ryder.
Although it did not constitute a military threat, Ryder claimed the object's speed of 20,000 feet (6,100 meters) and probable surveillance capabilities made it a potential concern to domestic air travel.
An anonymous U.S. official described the object as having an octagonal shape, strings dangling off of it, and no obvious cargo.
The incident increased tensions with China and highlighted concerns about the current wave of strange objects that have been spotted over North American skies.
The U.S. stated, "We need the facts about where they are originating from, what their purpose is, and why their frequency is increasing."
Representative Debbie Dingell, is one of several Michigan lawmakers who applauded the military for downing the object.
The first object was shot down by American authorities on Feb. 4 after they determined it to be a Chinese surveillance balloon off the coast of South Carolina. Friday saw the shooting down of a second item over sea ice not far from Deadhorse, Alaska. And on Saturday, a third item was destroyed above Canada's Yukon. Investigators are still looking for the debris.
Following the emergence of the white, eye-catching Chinese airship above American skies earlier this month, North America has been on the watch against aerial invasions.
An international crisis involving the 200-foot-tall (60-meter-high) balloon, which Americans claim Beijing deployed to spy on the United States, prompted Secretary of State Antony Blinken to cancel a trip to China just hours before he was scheduled to leave.
Officials from the Pentagon claimed that since then, they have been looking at the radar more carefully.
Surveillance fears appear to have U.S. officials on high alert.
U.S. officials closed airspace twice in a 24-hour period before quickly reopening it. The Federal Aviation Administration briefly shut down the airspace over Lake Michigan on Sunday. In order to examine a radar anomaly in Montana on Saturday, the US military scrambled fighter jets.
China denies the first balloon was being used for surveillance and says it was a civilian research craft. It condemned the United States for shooting it down off the coast of South Carolina last Saturday.
U.S. officials believe that two of the most recent objects were smaller balloons than the original one, according to U.S. Senate Majority Leader Chuck Schumer, who spoke to the American network ABC.
The White House said only that the recently downed objects "did not closely resemble" the Chinese balloon, echoing Schumer's description of them as "much smaller."
"We will not definitively characterize them until we can recover the debris, which we are working on," a spokesperson said.
© 2023 Latin Times. All rights reserved. Do not reproduce without permission.