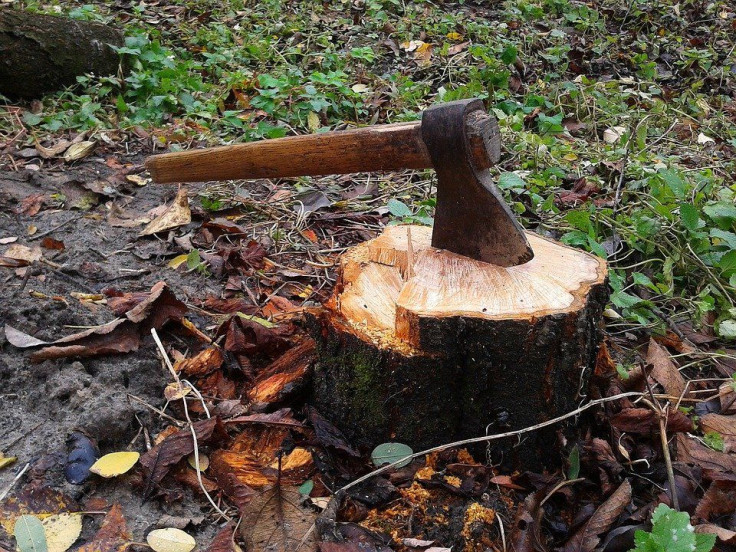 A newly released body-camera footage showed a Jacksonville, Florida officer shooting and killing a mentally ill man for refusing to drop an axe he was holding.
The Jacksonville Sheriff's Office published a body camera video of an officer-involved shooting that happened in April on Friday, Dec. 9 afternoon. JSO was initially called to the 7200 block of Morse Avenue last April for a person described as mentally ill cutting power to people's homes and vandalizing them. The body camera footage that was released shows an unidentified officer encountering Kevin Mahan, 43, on a property, standing behind some bushes holding an axe, Reason Magazine reported.
Mahan seemed alone and not threatening anybody. The officer can be seen in the video approaching and ordering Mahan several times to drop the axe. However, instead of dropping the axe, Mahan refuses, attempting to talk to the officer.
After the fourth demand that Mahan drop the axe, Mahan holds the axe up and starts saying, "Man, listen, bro …" However, the officer then pulls the trigger, immediately shoots him, and kills him. Even though Mahan did hold up the axe, it didn't appear he was doing so as a threat. Mahan was also way too far from the officer to swing it at him, First Coast News reported.
Mahan has a lengthy history of encounters with the law, including convictions for armed robbery. He was previously sentenced to prison after a conviction of being a felon in possession of a firearm. He was arrested a year ago after an alleged attempted carjacking incident. He pleaded no contest to resisting arrest and served 30 days in jail.
Following the incident, the officer was placed on administrative leave during the investigation. However, he is now back on the job.
Meanwhile, retired former officer, Kim Varner, from the Jacksonville Sheriff's Office, reviewed the body camera footage and explained the alternatives the officer could have taken.
"I'll speak just for me. I can't speak for that officer and why he did what he did," Varner said, who has nearly 30 years with JSO. "If it was me I would've held him at bay until I had some backup arrive."
He said the officer could have waited for backup and also could have continued the conversation since Mahan was clearly not actually approaching or threatening the officer.
"Why not talk to the guy?" Varner asked. "'Drop the axe!' ain't talking to him."
© 2023 Latin Times. All rights reserved. Do not reproduce without permission.