Summer Olympics gold medal winner Suni Lee is already a household name and competing should be easy for her. The only difference is that it will not be in gymnastics but on the dance floor.
The 18-year-old native of Minnesota rendered a great performance when she did the Cha Cha with pro partner Sasha Farber. Considering her flexibility and the things she does in gymnastics, it appeared easy for her to get accustomed to the choreography done by Farber.
However, one important thing that Lee admits that she needs to work on is showing her emotion. It is one of the important aspects of any celebrity competition but Lee appears to be slowly overcoming them.
"Basically, I never, like, open up to people," Lee said on Monday's episode. "I guess gymnastics basically made me that way, like you can't smile at practice or open up to other people, because it shows you're weak. And I don't get to feel things very often. I mean, I feel, but I keep it to myself."
Regardless, that performance with Farber drew praise from all four judges at DWTS – Len Goodman, Carrie Ann Inaba, Bruno Tonioli and Derek Hough. For them, Lee is on her way and just needs to address some little things that are part of the criteria for judging.
For those who may not be acquainted with Lee, she won the gold medal in the all-around gymnastics competition, a silver in the team final and a bronze on the uneven bars. It was her first time competing in the Olympics.
Aside from the judges, Farber appears confident that Lee has yet to unleash her potential.
"Suni has a very unique weakness -- not realizing how powerful she is," he said.
But of the judges' comments, it was the one by Tonioli that could strike a nerve in Suni Lee.
"Suni, when you smile, you shine. Precise, clean, but there's a trick. Dance is a performing art. You imagine yourself being a character. Slinky Suni! Make up a character and play the character. Become someone else in each dance, because that is the key to project. Become the character. Fierce!"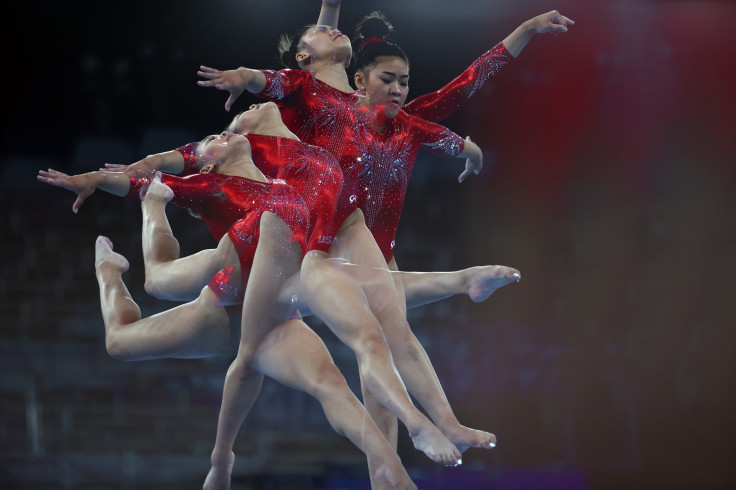 © 2023 Latin Times. All rights reserved. Do not reproduce without permission.