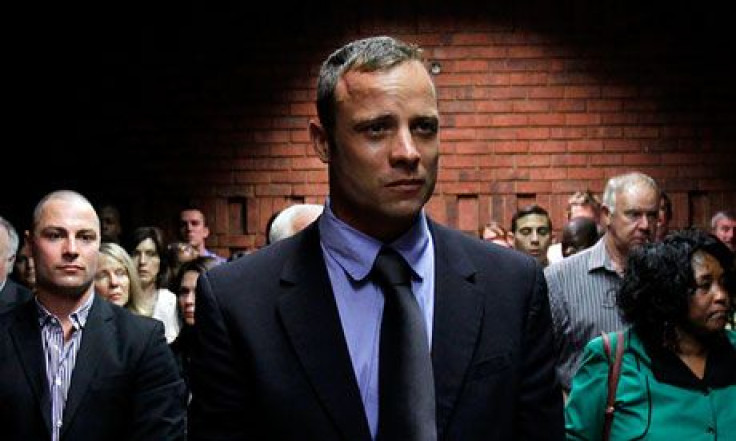 Olympic runner Oscar Pistorius was originally sentenced to 13 years after being found guilty of killing late-girlfriend Reva Steenkamp in 2015. He is halfway through that sentence and is now eligible for parole.
However, the 34-year-old man who competed at the 2012 Olympics needs to get through one last part before he can leave prison. That is having to meet the parents of the late model, something that the couple had reportedly wanted, the Associated Press reported.
Barry and June Steenkamp wanted a face-to-face meeting with Pistorius before getting his early release from prison. It is also their right under South Africa's victim-offender dialogue policy.
The Steenkamps allegedly want to challenge Pistorius on why he shot their daughter. It was seen as something aimed at achieving some kind of closure for families of victims of crimes.
Under South African laws, Pistorius is eligible for parole after spending half of his sentence. However, the 34-year-old who is a world-famous double-amputee athlete needs to find the right time and place to meet the Steenkamps and satisfy that requirement.
"They (Barry and June) feel that Reeva has got a voice. They are Reeva's voice, and they owe it to their beloved daughter," according to Tania Koen, the Steenkamps' lawyer.
It should also be noted that the Steenkamps can give recommendations to the parole board on Pistorius' release. Koen did not divulge on whether the parents would oppose the former Olympian's release.
Another thing that Pistorius will have to be patient with is that Barry Steenkamp is unable to travel due to health reasons. Hence, the 34-year-old may be taken from where he is incarcerated at the Atteridgeville Correctional Center in the capital, Pretoria, to the Steenkamps' home city of Gqerberha (formerly Port Elizabeth) for the victim-offender meeting.
The Paralympic champion initially claimed that shooting Reva was an accident, alleging he thought she was an intruder. He used his licensed 9 mm pistol to kill the deceased model.
However, Pistorius' lawyer Julian Knight says he believed Pistorius had met the requirements to be released early.
"From what I have observed of him he has been a model prisoner while he has been in prison," Knight said. "My view is that he does meet the requirements to be placed on parole but the procedures must be followed."
© 2023 Latin Times. All rights reserved. Do not reproduce without permission.