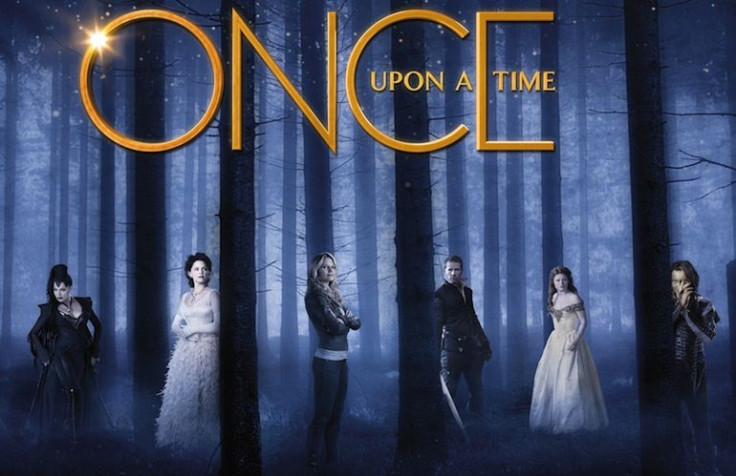 Tonight is an all-new episode of "Once Upon a Time" on ABC and it looks like Zelena (Rebecca Mader) is in for a fight with heroes from the land of Oz.
From the promo trailer for "Ruby Slippers," we know Zelena may finally get her revenge as she has trapped Dorothy (Teri Reeves) in an unbreakable curse. However, looks like Mulan (Jamie Chung) and Ruby (Meghan Ory) will try to save the day and stop the Wicked Witch.
Furthermore, ABC has released two sneak peek clips the first of which shows Hades (Greg Germann) warning Zelena that Ruby is in town looking for her. The second clip shows Ruby and Mulan meeting Dorothy in the woods of Oz. Check out both clips below.
According to Futon Critic, the synopsis for episode 18, "Ruby Slippers," reads: "In flashbacks, Ruby and Mulan find themselves in Oz, where they meet Dorothy. After the three witness Zelena's return to Oz, they look for a way to defeat her once and for all. However, Dorothy mysteriously disappears, and Ruby's search for her new friend lands her in the Underworld. Reunited with the heroes, Ruby teams up with Emma (Jennifer Morrison), Regina (Lana Parrilla) and Snow (Ginnifer Goodwin) to continue looking for Dorothy. Meanwhile, Snow and David (Josh Dallas) struggle with not being able to be with their son, Neal, and devise a plan so that one of them can escape the Underworld."
"Once Upon a Time" Episode 18, "Ruby Slippers," will air on Sunday, April 17 at 8:00 p.m. EDT on ABC. It will also be available the next day on abc.com, iTunes, Hulu, Amazon and more. Viewers who can't watch on TV can view it on a computer, tablet or smartphone, through ABC's live stream service. If all else fails, you can watch the all-new episode live here, here and here.
© 2023 Latin Times. All rights reserved. Do not reproduce without permission.