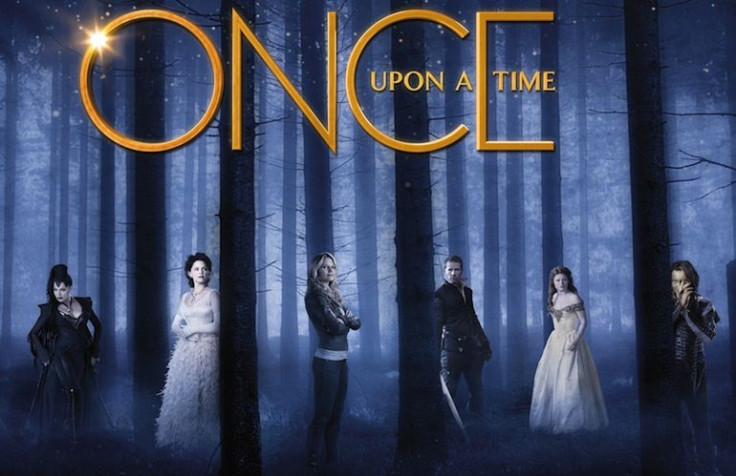 When ABC's "Once Upon a Time" returns Sunday, March 6, fans will see the start of the search for Hook (Colin O'Donoghue) in the underworld, which will also introduce viewers to the ABC series' take on Hercules, Megara and Hades.
Beyond seeing our heroes travel through the underworld in search for their comrade, we'll also see Gold/Rumplestiltskin (Robert Carlyle) take on the role as the Dark One again and much more. In a recent interview with IGN the showrunners and actors of revealed a lot about their characters and the second half of season five. Check out these eight things you should know about "OUAT" before the midseason premiere "Souls of the Departed."
1. Past characters return - multiple recurring characters from previous seasons were confirmed to be returning for the 100th episode, "Souls of the Departed," these include Barbara Hershey as Cora, Robbie Kay as Peter Pan, Giancarlo Esposito would return as the Magic Mirror / Sidney Glass and Emma Caulfield as the Blind Witch who was last seen during the first season episode "True North." The episode will also introduce a recurring character, Hades, who will be portrayed by Greg Germann. Plus it was also announced that Michael Raymond-James will also return in the 100th episode as the deceased Neal Cassidy.
2. Hercules and Megara have been cast - With Hades coming to the fairytale drama we will also see Hercules and Megara. The two have been cast and will be played by Jonathan Whitesell ("iZombie" and "The 100") and Kacey Rohl ("Hannibal" and "The Killing"), ET online confirms.
3. What's next for Robin Hood and Regina - According to Lana Parrilla: "Their relationship is stronger than ever, and they can confront anything as long as they're together."
Sean Maguire added: "It's going to be a very memorable season. There's going to be some stuff that I think is going to provoke a strong reaction -- it depends on who you ask. Some people are going to be very upset about some stuff, and I think some people are going to be really happy about some stuff, but I can't really say too much."
4. What's in store for Henry - Jared Gilmore spoke of his character saying, "Henry is of course the Author now, and even though he broke the quill, he still wants to be a hero, and he still wants to help in any way he can."
And while we won't be seeing more romance in the young authors immediate future, Gilmore did say he would love to see his character become more adult. "I can't wait for us to be able to expand on that because it's amazing, and it's really fun to play and experience. It's awesome," he said.
5. No more Lily in season five - There isn't going to be a follow up with Lily (Agnes Bruckner) before the end of Season 6. "Lily's not coming back this year," Edward Kitsis said, though showrunner Adam Horowitz promised, "We haven't forgotten the story and we want to get to it."
6. Snow White and Hercules have a past - According to Josh Dallas, Snow and Hercules have a past and we'll learn about it when the series returns.
"We all have pasts, and that was part of her past," Dallas said. "It could have been a first love of Snow's; we don't know. It was definitely someone who meant a lot to her, and I think that's important to her character in terms of how she went forward into the world and brought her love eventually to Charming."
7. Mulan, Red, Arthur and more to return - Showrunner Edward Kitsis recently revealed that several characters including Mulan, Red, Arthur and his faction and more from season five will return for the season finale. Kitsis said, "We'll come back in the finale, in the last few [episodes], to see them. What we felt was towards the end of this season it was going to be a rush to finish it. We thought, 'Why not?' because we had the plans to bring them back."
8. More of Emma's backstory - Jennifer Morrison revealed that fans will get to see more of Emma's backstory and past. Morrison said:
"Right now we're doing a backstory episode for Emma, and that's been fun because we've found some new characters -- people I actually hadn't worked with before -- but who were really significant in her backstory. That's been really fun for me, because it's also been a chance to explore a part of Emma we haven't seen before. It's sort of like between the abuse and before the walls, so she's highly emotional in a way we haven't seen her before. That's also been a fun experience, and it's been fun to bounce that off some new the actors as well."
"Once Upon a Time" season 5b will premiere Sunday, March 6 at 8:00 p.m. ET/PT on ABC.
© 2023 Latin Times. All rights reserved. Do not reproduce without permission.