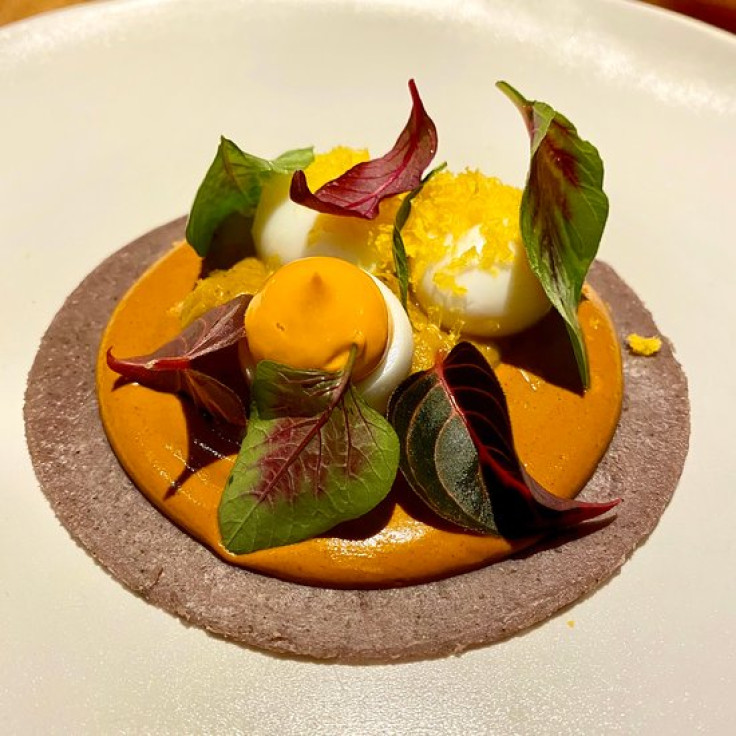 El Pujol is a world-renowned restaurant located in the heart of Mexico City. Founded by Chef Enrique Olvera in 2000, the restaurant has been serving up innovative Mexican cuisine for over two decades.
El Pujol's menu is a celebration of Mexico's rich culinary heritage, featuring traditional dishes with a modern twist. Chef Olvera and his team use only the freshest ingredients, sourcing produce from local farmers and markets to create dishes that are both flavorful and visually stunning.
One of the restaurant's most popular dishes is the "Mole Madre," which is made using a 1,000-day-old mole sauce that has been passed down through generations of Chef Olvera's family. The dish is served with fresh tortillas and accompanied by a shot of mezcal, providing a truly authentic Mexican dining experience.
El Pujol's tasting menu is another standout feature, offering diners the chance to sample a range of dishes that showcase the restaurant's culinary prowess. The tasting menu changes regularly to reflect seasonal ingredients and new culinary techniques, ensuring that each visit to El Pujol is a unique and unforgettable experience.
The restaurant's ambiance is also noteworthy, with a sleek and modern design that perfectly complements the food. The open kitchen allows diners to watch as their dishes are prepared, adding an element of excitement to the dining experience.
In addition to its exceptional cuisine, El Pujol has received numerous accolades over the years. It has been named one of the World's 50 Best Restaurants multiple times and was awarded two Michelin stars in 2020. These honors are a testament to Chef Olvera's dedication to his craft and his team's commitment to excellence.
El Pujol is a must-visit destination for anyone looking to experience the best of Mexican cuisine. With its innovative dishes, exceptional service, and stylish ambiance, it's no wonder why this restaurant has become an icon of Mexico City's culinary scene.
© 2023 Latin Times. All rights reserved. Do not reproduce without permission.