A one-year-old newborn girl has been reported dead in a tragic turn of events after accidentally falling into a bucket of water and drowning in the Palghar district of Maharashtra, India on Tuesday, Sept. 14.
The infant, identified as Tanuja Gajbare, died after she unintentionally fell head-first into a bucket full of water while she was left unsupervised by her mother who was working in the kitchen. The unfortunate incident reportedly happened at the deceased's home in Dhaniv Baug area of Tulinj, Maharashtra, the Times of India reported.
As the mother began to wonder about her child's whereabouts and looked for her baby after a while, she was overtaken by grief following her discovery of her lifeless baby submerged in the bucket of water. Family members immediately rushed the newborn to a nearby hospital, however, the child was declared dead on arrival.
The child's body has been sent to a coroner for a post-mortem examination and a case of accidental death has been registered by the authorities.
In a similar but unrelated incident, a baby who was born to a couple after 11 years of waiting reportedly died after falling into a water puddle in a paddy field in Kerala, India.
The deceased child has been identified as Pratheeksha. The child was born to Ithithara native Prabhash, a fisherman by profession, and Savitha, a farmworker by profession, residing at Edavattom, Mathrubhumi reported.
The horrifying incident reportedly took place in March. 8, while the couple was covering their boat in the backyard of the house upon seeing rainclouds. The parents subsequently found their child missing and searched the house and the premises. They finally found the child in a water puddle in a paddy field near the house at 5:30 in the evening. Even though the baby was rushed to Kumarakom Community Health Centre, the child was not able to be rescued.
Similarly, a five-year-old boy named Vaddeboina Saketh died after falling into a water sump on the premises of his house in Telangana, India on Monday, Sept. 13.
The incident reportedly happened at Pagidimarri village of Kanagal Mandal in the Nalgonda district of Telangana, Telangana Today reported.
Saketh went to the water sump to wash a toy and accidentally slipped into the water sump, which was about 10-feet-deep, while his parents were resting inside the house due to a high fever. Saketh's body was finally discovered in the water sump after the couple searched for their missing child in the village for more than an hour.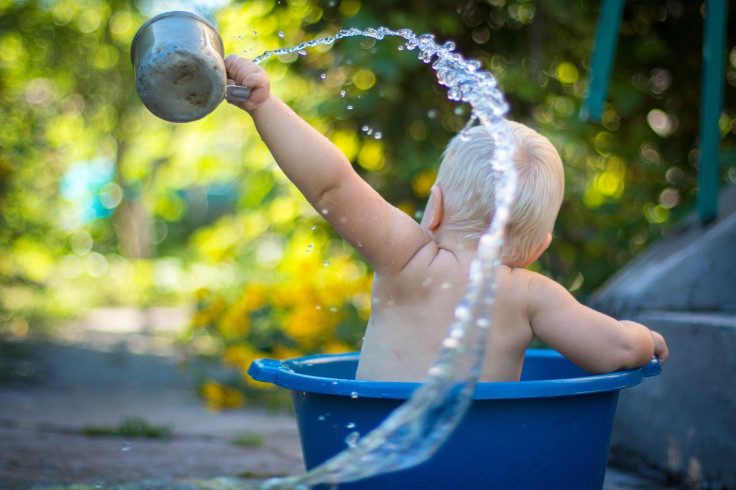 © 2023 Latin Times. All rights reserved. Do not reproduce without permission.