An Indian mother has been accused of mercilessly killing her infant daughter by drowning her in a hospital bathroom sink in West Godavari, Andhra Pradesh because she was unhappy with having a baby girl.
The accused, identified as Sitamahalakshmi, a resident of Remalli village, reportedly wanted a boy child and was visibly unhappy when she delivered a baby girl on July 30. She proceeded to murder her own newborn child by drowning her in a sink after she got angry seeing the baby suffer from illness, News18 reported.
The infant daughter reportedly fell ill and had to be taken to a private hospital in Eluru City by Sitamahalakshmi and her husband Harikrishna on Aug. 8. The doctors diagnosed the child as suffering from a sinus infection. The child was admitted and treated at the hospital and was discharged after three days.
After paying the medical bills, however, Sitamahalakshmi and Harikrishna reportedly looked around the health facility's premises and complained that their child had gone missing. The hospital management and the child's parents searched the center looking for the missing baby and finally located the infant dead in a hospital sink.
The parents then reportedly lodged a complaint at a police station against the hospital management for negligence and murder.
"During our investigation, we got a hint that Sitamahalakshmi could have murdered her infant daughter," a police officer said.
The mother was brought in for questioning and detained by police on Sunday, Aug. 15. After the mother was interrogated, she reportedly admitted to authorities that she was unhappy giving birth to a girl child.
"She was hoping to have a son. She murdered the girl as she got angry after seeing her child suffering from illness," the police officer explained.
Harikrishna, a farmer by profession, reportedly married Sitamahalakshmi six years ago.
"I was very happy when my wife gave birth to our daughter on July 30 this year. I am shocked to know that my wife killed our child," the father said.
In a similar but unrelated incident, a Florida woman named Jessica Bortle, 34, of Bonifay has been arrested on Aug. 14, for allegedly murdering her sick teen daughter in a hospital bed over a heated argument about colored crayons, Latin Times reported.
Bonifay has been apprehended and charged with the negligent manslaughter of her 14-year-old daughter, Jasmine Singletary, who was being treated for an infection at a hospital in Pensacola. Singletary died suffering "massive injuries" to her ribs and liver after her mother reportedly slammed a hospital table into her abdomen and leaned on it hard.
Singletary, who was reportedly taken to Ascension Sacred Heart Hospital due to an infection on July 8, lost consciousness and stopped breathing during the treatment. The autopsy results confirmed that Singletary had suffered major rib and liver injuries which were not present when she was initially admitted into the hospital.
When the Pensacola police investigators interviewed Bortle regarding her child's sudden passing, they determined that the mother had inflicted the injuries which resulted in Singletary's death.
Authorities arrested Bortle on Aug. 14 and booked her into the Escambia County Jail on Monday, Aug. 16. Her bond has been set at US$500,000. She is scheduled to appear before the court on Aug. 24.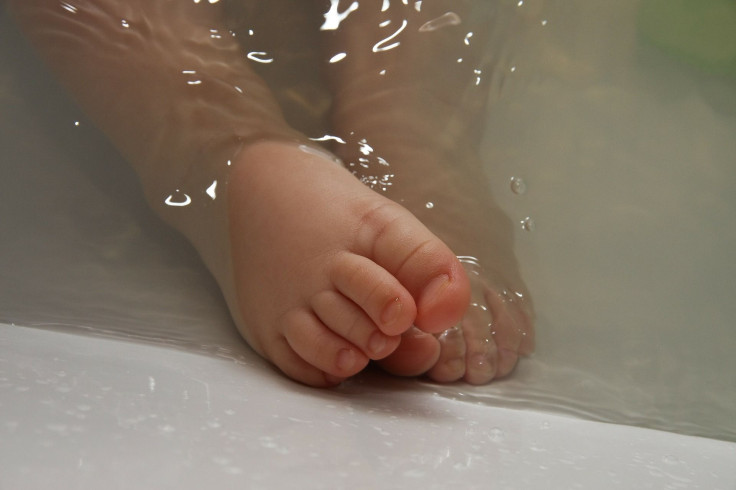 © 2023 Latin Times. All rights reserved. Do not reproduce without permission.