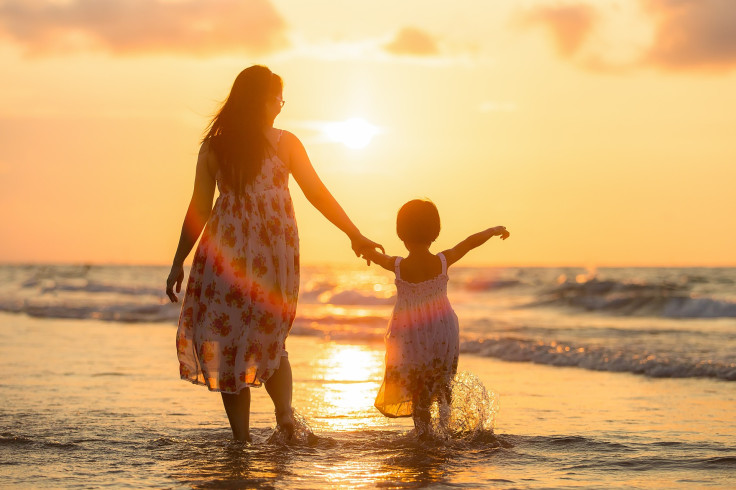 Mother's Day is right around the corner, and for Latina moms, they are able to celebrate their special day TWICE!
In Mexico, Mother's Day is celebrated on May 10 rather than May 14 like in the United States.
This means that Mexican Americans in the United States can be a little torn between what day they should celebrate this special day with their moms.
Some Hispanics celebrate it on May 10 due to how it is showing respect to their Mexican culture, while some celebrate it on May 14 due to how they live in the U.S.
And some just celebrate it twice, which means two gifts for mom!
As a Hispanic mom, I would love my daughter to treat me to Mother's Day on May 14, only because I grew up in the United States. But just because I choose to celebrate it on the 14th does not mean that I leave behind my culture.
This leaves some Hispanics conflicted.
Does it make me a bad person that I would want to celebrate it on the 14th?
I always give my mother and grandmother a gift for Mother's Day on the 14th, and they never expect me to give them anything on the 10th. That is just something that got settled without words, but by simply acknowledging Mother's Day on the 14th.
But the older generation, like my aunts (my grandmas' daughters) and my mom celebrate it on the 10th.
Every year, my aunts and my mom take my grandma out for breakfast on the morning of May 10 to show their appreciation towards my grandma.
But luckily for my grandma, her grandkids, which are in the current generation, celebrate it on the 14, which means extra gifts for her.
You can always be a Mexican at heart and appreciate and acknowledge your culture all while living in America.
As a first-time mom, I am really looking forward for Mother's Day. My daughter is just three months old, so she has a long way to acknowledge this special day but knowing that I am a mother to the most beautiful baby is the best gift itself!
When do you celebrate Mother's Day?
© 2023 Latin Times. All rights reserved. Do not reproduce without permission.