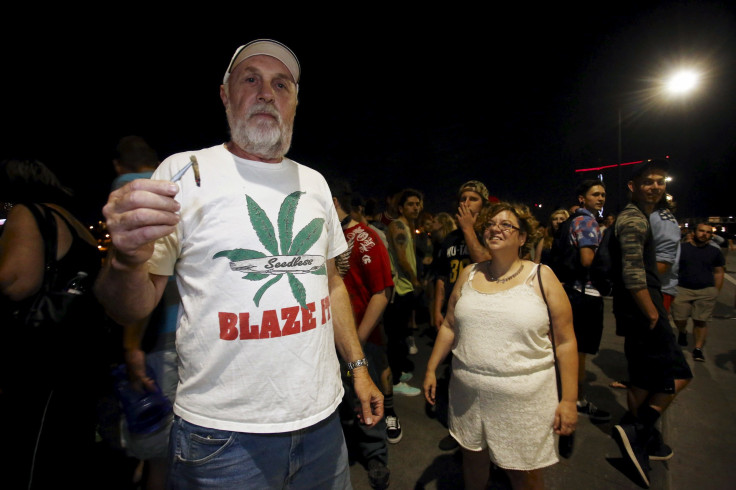 Marijuana legalization goes into effect in Oregon starting Wednesday, July 1st, when residents will be allowed to carry the green and grow a few plants of their own. Under the new rules, Oregonians 21 and older will be allowed to possess up to eight ounces (227 grams) of weed. The voter-approved pot reform follows three states where marijuana is legal -- Colorado, Washington, and Alaska -- as well as the Washington, D.C. As in the nation's capital Oregon has legal source of weed, though business will be allowed to apply for licences on the "pot-riotic" date of July 4th.
All pot-puffing Oregonians will welcome the end of prohibition, but immigrants have even more reason to celebrate. While all Oregonians have faced the threat of criminal prosecution for pot, immigrants have traditional feared deportation, even for simple possession. That includes immigrants with legal status, such as permanent residents, refugees and international students.
Around 6 percent of Oregon residents are foreign-born immigrants without citizenship, mainly a mix of permanent residents and undocumented immigrants.
Deportation numbers appeared to drop 30 percent in Oregon in 2014, but the precise reasons are unclear. Part of the reason is a set of statistical anomalies; many migrant prisoners were transferred to other states. Deportations may have dropped even further after local police began refusing to honor detention requests from immigration law enforcement. Last April, a judge said that some of those detainees were unconstitutional violations of probable cause. Deportations are likely to drop even further in 2015, as an estimated 50 percent of Oregon's undocumented population is eligible for deportation relief under new White House policies.
© 2023 Latin Times. All rights reserved. Do not reproduce without permission.