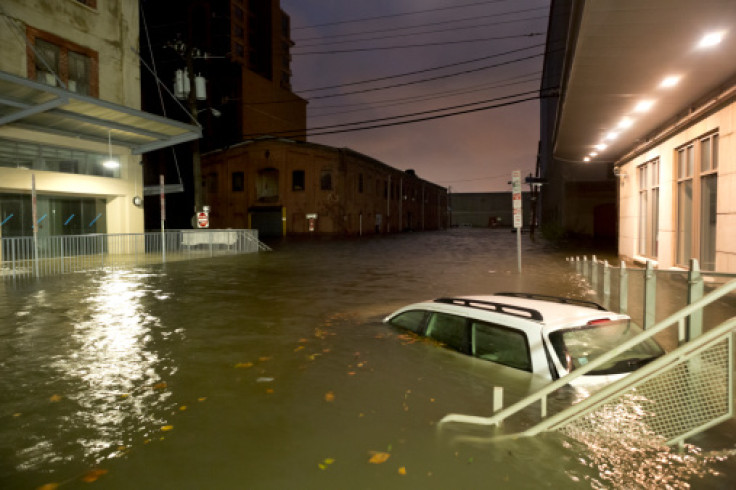 The Ecuadorean coastal province of Esmeraldas experienced a significant deluge on Sunday, resulting in extensive flooding throughout the region.
The relentless downpour persisted for 12 hours, causing six rivers to overflow their banks and forcing the evacuation of approximately 500 individuals.
President Guillermo Lasso promptly addressed the situation on social media, assuring the public that measures were being taken to prioritize the safety and well-being of the affected citizens, BBC reported.
He wrote on Twitter: "The priority is to save lives, let's protect them! We have already rescued 500 people and the work continues."
Various means of transportation, including boats, helicopters, and land vehicles, were employed to rescue those stranded by the rising waters.
Although reports of a landslide emerged, fortunately, there have been no reports of casualties or injuries as a result of the natural disaster.
The authorities have not yet released specific details regarding the extent of the damage inflicted upon homes and properties.
The government swiftly mobilized rescue efforts, successfully saving 500 people thus far. The response teams, comprised of over 600 military and police personnel, worked tirelessly to provide assistance in the area.
In light of this dire situation, President Lasso emphasized the importance of coordinating efforts to ensure the affected individuals receive the necessary support and attention.
The government, alongside relevant agencies and emergency services is working diligently to address the needs of the affected population and provide relief in the wake of this catastrophic event.
The situation remains fluid, and further updates regarding the flood's aftermath and recovery efforts are expected in the coming days.
© 2023 Latin Times. All rights reserved. Do not reproduce without permission.