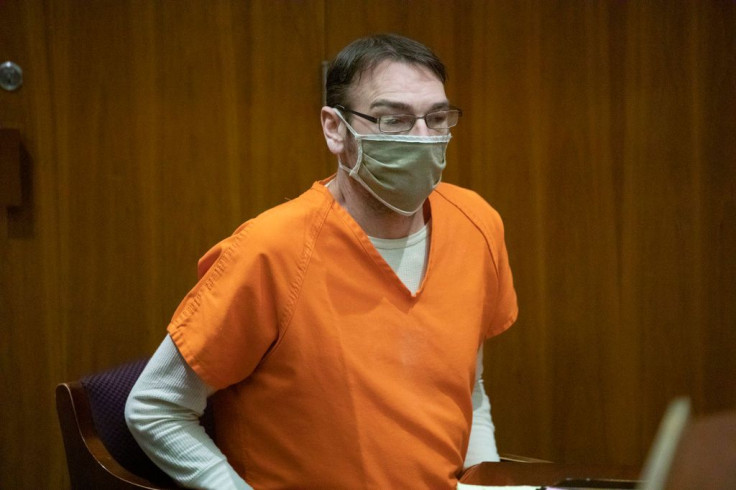 16-year-old Ethan Crumbley pleaded guilty Monday to charges of one count of terrorism causing death, four counts of first-degree murder, and 19 other charges stemming from the Nov. 30, 2021 mass shooting at Oxford High School. The teen was accused of killing four students and wounding seven others at a Michigan high school last year.
CNN reported that Oakland County Prosecutor Karen McDonald said they are not aware of any other case anywhere in the U.S. where a mass shooter has been convicted of terrorism on state charges. She added that no one has been sentenced to similar charges under these circumstances, an act of targeted violence like this.
Wearing an orange jumpsuit with a medical mask pulled below his chin in an Oakland County court, Crumbley replied "yes" when questioned if he killed each deceased victim. The mother of Madisyn Baldwin, a 17-year-old victim began shaking and crying the moment her daughter's name was mentioned. Crumbley confessed to killing her.
Moreover, Crumbley agreed that on Nov. 30, 2021, he packed a handgun and bullet in his backpack and brought it to school. Then, he loaded the handgun in the bathroom and fired more than 30 shots at staff and students in the school hallway. Four students lost their lives in the shooting rampage: Tate Myre, 16, Madisyn Baldwin, 17, Hana St Juliana, 14, and Justin Shilling, 17. Six other pupils and a teacher were wounded, BBC reported.
Fox News reported that a first-degree murder conviction automatically brings a life sentence in Michigan. However, teenagers are entitled to a hearing wherein their lawyer can plead for a shorter term and an opportunity for parole. In this case, Crumbley withdrew his intent to seek an insanity defense as part of the appeal and repeatedly admitted that he understood the potential penalties.
Prosecutors argued that Crumbley's parents, James, and Jennifer Crumbley, should be held responsible for the shooting. This is because they bought Crumbley the gun on Black Friday, Nov. 26, 2021, as a Christmas gift for their son. His parents also face four counts of involuntary manslaughter each.
Meanwhile, McDonald wrote in a Sept. 9 motion to admit evidence, that Crumbley did not just snap. Instead, he followed a pathway paved for him by previous shooters enabled by defendants.