Plans are in place to stage a Manny Pacquiao vs. Conor McGregor fight and it will purely be about boxing. Though this topic has been plaguing headlines, UFC president Dana White is still playing coy and alleges he has no idea about these plans.
Unfortunately for White, McGregor says otherwise. The former UFC champion claims that the UFC president is pretty much aware of what is going and that White has been involved in talks with the Flipino boxing champion. He goes on to add that he has the legal documents to prove it via his Twitter account.
"Code was broke when you lied about me turning down fights mate. I said Justin in May and you went and said I did not want to fight. It's not about Diego. Diego was a filler to get more fights in. Also you have been involved in Manny talks the legal letters are there. Stop lying," McGregor's tweet read.
It will be recalled that McGregor made a good account of himself against Floyd Mayweather Jr. in 2017. Though he lost, he held his own against the undefeated retired American boxer though some thought otherwise.
Now he gets a chance to improve on that experience against another boxing icon in Pacquiao. Though White continues to downplay any knowledge fo the fight, McGregor's coach John Kavanagh said to Boxing Productions TV (via Boxingscene) that the fight is actually in the works.
"It's in the works. Both boxers have agreed fundamentally. Behind the scenes there are a lot of terms and conditions, legal teams and managers that have to work out fine details," Kavanagh said.
For McGregor, the trash-talking continues. He alleges that he held back from using a full array of MMA strikes during their fight. And would he try that now against Pacquiao?
McGregor says he is unlikely to resort to such tactics. It will all depend on how the build-up for the fight goes. He adds that it all boils down to what Freddie Roach will say before making a decision.
"Boxing it is for now and I'm up for this!" McGregor said. "I hope no bottling takes place here. I'm already agreeing to these limited rules and holding back my full array of weapons. Let's get it going guys."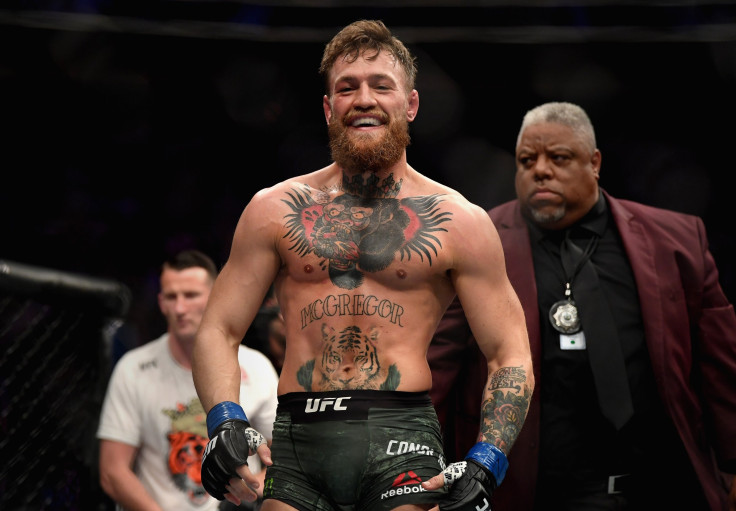 © 2023 Latin Times. All rights reserved. Do not reproduce without permission.