Though he established himself as a boxer, there is no question that Mike Tyson UFC fights would have been something to look forward to. Iron Mike was a fierce competitor during his prime and many wonder how things would have been had the retired boxer tried his luck in the Octagon.
Though Tyson admits he would have loved to try mixed martial arts when he was younger, he had one slight problem – his feet. Speaking to TMZ Sports, the former heavyweight champion revealed that he does not want his feet stomped. If anyone did that, he would immediately tap out.
"I could of done all that stuff but once someone stepped on my foot, I would of tapped out. My feet are my weak spot! You step on my feet, I'm gonna tap out!" Tyson said.
Mixed martial arts allows fighters to stomp on the feet of their opponent. Hence, that means Tyson is fine helping out mixed martial artists who want to learn a thing or two in boxing. Among the fighters who have worked out with the 54-year-old include Francis Ngannou and Rashad Evans.
That aside, Tyson is trying to focus on an upcoming fight against Roy Jones Jr. It will be an eight-round exhibition clash that was originally set for Sept. 12, Fox News reported. The Tyson vs. Jones Jr. fight is now scheduled for Nov. 28 at the Dignity Health Sports Park in Carson, California.
It will be Iron Mike's first exhibition since 2006. At the time, he faced Corey Sanders in a match that did not escape criticism. Tyson was accused of holding back to make sure the fight lasted four rounds.
Now, he faces a former boxer who is three years younger than him. Jones appears bent on facing Tyson, saying that he would still want the fight to push through even if Tyson fails the VADA anti-doping testing they are both doing now.
"It would concern you if you were concerned about having advantages. But for me, I'm the kinda guy, I'm old school, you know what I mean? I hope you pass the test, but when I turn my attention to you, I want you, I don't give a damn what you got, I want you. When I see you like that, I want you, I don't care who it is," Jones said via the Bad Left Hook.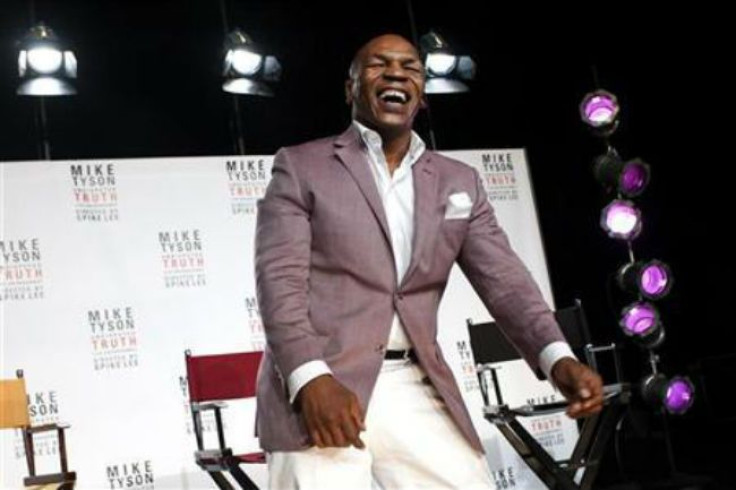 © 2023 Latin Times. All rights reserved. Do not reproduce without permission.