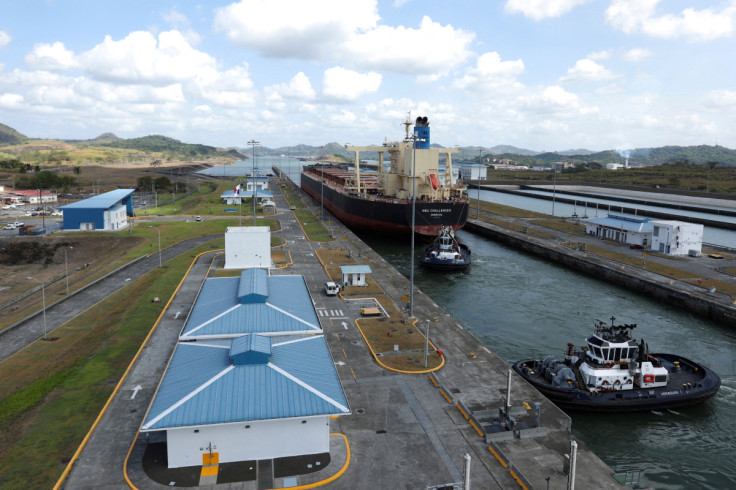 Affected by an unprecedented drought intensified by the El Niño weather phenomenon, the Panama Canal is bracing for an extended period of water conservation measures lasting at least 10 months.
International maritime transportation has faced a setback as officials from the Panama Canal Authority tend to a year-long water scarcity crisis.
Given the current circumstances, officials have established a set of rules, requesting the global shipping community to share their transit plans in a collaborative effort to address the challenges that have arisen on the crucial sea route.
Due to the persistent drought and El Niño's influence, the Panama Canal administrators have imposed a 2-meter reduction in ship draft limits for larger neo-Panamax locks. The number of daily transits has also been reduced by 20%, allowing only a maximum of 32 vessels per day, Merco Press reported.
The complex web of challenges that arise from environmental factors affecting global trade unleashed differing impacts of the Panama Canal's water-conserving measures. The Panama Canal's measures reveal the importance of adaptable strategies in global trade, with advanced bookings safeguarding container services and cruises while emphasizing the bulk sector's susceptibility due to its ad hoc scheduling.
Containerships face ongoing draft restrictions, too, with a limited capacity utilization of 84%. Larger vessels may reroute via the Suez Canal due to Panama's enduring restrictions, while smaller, fully-laden containerships could choose longer return routes.
Ilya Espino, the canal's deputy administrator, said Sunday that the restrictions would remain in place for at least the next 10 months, throughout the first half of next year.
Andy Lane, a partner at shipping advisory CTI Consultancy, suggested that perhaps, "the bulk and container segments such as the World Shipping Council, INTERTANKO, INTERCARGO and BIMCO along with the Panama Canal Authority can come together to strategically plan how to best use the limited resources in the short and medium term."
"Such cross-industry coordination and collaboration, I think would be a first," Lane added.
Global shipping companies are worried about the potential consequences of the delays caused by the situation. This would hit a particularly severe blow to Maersk, the biggest user of the Panama Canal among all shipping companies, CBS reported.
© 2023 Latin Times. All rights reserved. Do not reproduce without permission.