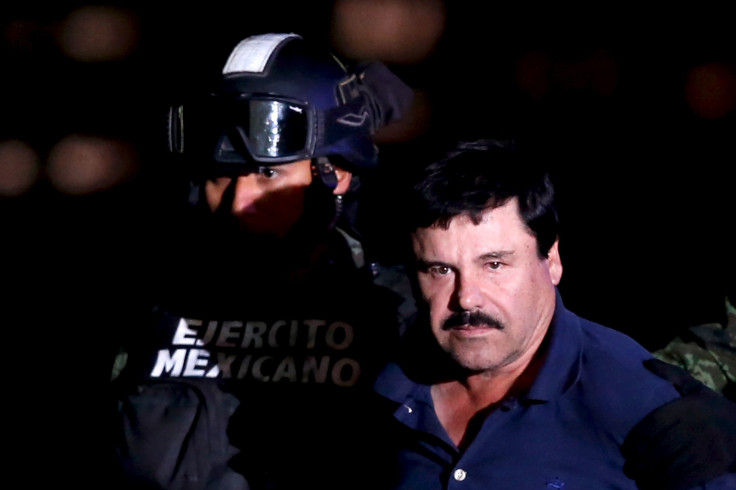 On April 3, Latin America and the world experienced the largest journalistic leak in history known as the Panama Papers. The documents, obtained from Mossack Fonseca's database, compiled 11.5 million e-mails, PDF files, photo files, and other excerpts that proved the firm's participation in sanction violation, tax evasion, money laundering, and other illegal activities.
When the news broke, researchers provided a list of clients that revealed the involvement of numerous world leaders, politicians, art dealers, FIFA and UEFA officials, weapon dealers, start athletes, celebrities, and drug dealers. On Wednesday, the Sinaloa Cartel leader, Joaquín "El Chapo" Guzmán and his associate, Marllory Chacón, better known as "La Reina del Sur," were added to the list.
Univision reports Mossack Fonseca sold a partnership and offered their services to a group of people with criminal records and scandalous financial links from Guatemala and Panamá back in 2009. This enterprise, identified as Brodway Commerce Inc., was headed by "La Reina del Sur," who was later identified as the most active money laundering entity in the country, and co-leader of the Sinaloa Cartel in Mexico.
According to El Colombiano, Chacón was "El Chapo's" number one resource for concealing illegally gotten money and Brodway Commerce Inc. was the business company behind most of these criminal acts.
Chacón wasn't publicly recognized as a drug lady until January 2012, when the Office of Foreign Assets Control (OFAC) added her name to their Narcotraffickers list. She turned herself in on September 11, 2014, after being investigated by the DEA since 2008. On May 2015 she plead guilty to all drug-dealing charges and was sentenced to 10 years in prison.
The Panama Papers is the biggest-ever international cooperation of its kind reporting the collaboration of journalists all over the world, and including teams from the Guardian and the BBC in England, Le Monde in France, Proceso and Aristegui Noticias in Mexico, and La Nación in Argentina, to name a few.
© 2023 Latin Times. All rights reserved. Do not reproduce without permission.