It's been a few weeks since the official Halloween date was set. Blumhouse, a horror production company, plans to release the film two days early than intended. The next episode of the popular horror franchise, "Paranormal Activity," is ready to scare even more people a few days before Halloween.
If you like horror movies, you're probably familiar with the story behind the "Paranormal Activity" film series. Blumhouse's movie franchise welcomes its subsequent sequel, "Paranormal Activity: Next of Kin,'" with jumpscares and eerie background noises.
Deadline.com said film producers would release the next franchise on October 29. Although many people would want to view it on Halloween, it appears that Paramount has a different plan for the film.
On September 17, Paramount+ revealed the said release date and the official teaser for the forthcoming horror film.
Regrettably, the official teaser is no longer available on the Paramount+ YouTube page— for no apparent reason. According to the First Showing report, here is a copy of the claimed video.
The "Paranormal Activity: Next of Kin" trailer is only 30 seconds long, yet it already has a frightening effect on its viewers.
"Something is here," a woman said at the start of the video. Although, as of this writing, the entire plot of the next installment is still a mystery.
"Paranormal Activity: Next of Kin" will be set in an Amish home where "supernatural forces" have seemingly expanded. Emily Bader, Roland Buck III, Dan Lippert, and Henry Ayres-Brown will star in the next film.
Gizmodo said "Paranormal Activity: Next of Kin" is the franchise's seventh installment. It is not, however, a "direct sequel" or "prequel" to the film. According to the makers, the 2021 film is more of a "reboot" of the franchise.
William Eubank, the filmmaker of "Paranormal Activity: Next of Kin," has also directed The Signal and Underwater. Christopher Landon, who also wrote Happy Death Day, wrote the screenplay for the film.
According to the Geek Tyrant, the upcoming film picture received an R-rating, which is the standard for all "Paranormal Activity" films.
Before the film's official release date, several interviews revealed what the next film would be like.
Tanya Giles of ViacomCBS Streaming recently remarked per the same Geek Tyrant report that a new "Paranormal Activity" from Paramount Players should provide fans a surprise reworking of the beloved horror genre." In addition, they will be releasing a documentary on the making of Paranormal Activity. Both of whom will be attending the service on Halloween.
The upcoming film has also been billed as "an unexpected retooling" of the franchise, but it will apparently follow in the footsteps of the previous films by employing a "found footage" technique.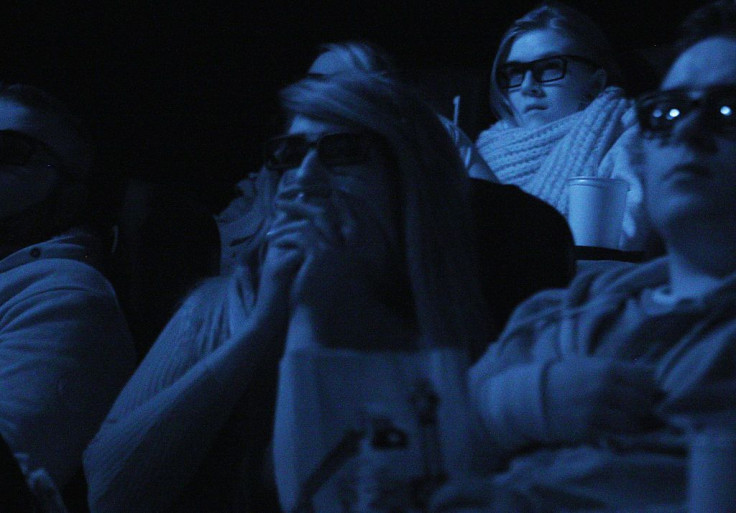 © 2023 Latin Times. All rights reserved. Do not reproduce without permission.