Police shot a man in the chest after shouting, "France is run by Islamic State" on the Paris Metro while waving a knife.
According to local reports, the man turned on cops after being confronted for not wearing a mask at the busy Saint-Lazare station on Monday night.
He then took out a knife and raced towards the security guards, shouting "Allahu Akbar," according to BFMTV.
In a statement obtained by Times of Israel, France's state-owned railway company SNCF said: "The two agents used their service weapons to defend themselves and neutralize him."
The man is claimed to have been seriously hurt after brandishing the weapon and threatening security at Paris' Saint-Lazare station, one of the busiest in the city. Officials said emergency services attended to the suspect's medical needs.
He was stopped for not wearing a mask and refused to comply with officials on Monday evening, which triggered the conflict.
The attack's motivations are unknown. Parise police have yet to comment further on the incident as of writing, Reuters said.
Prosecutors in Paris said they had initiated an inquiry into attempted murder and terrorism promotion.
News Chant, citing the documents located on his body, said the suspect was born in 1974. Police previously identified the suspect for threats and violence.
CNN Indonesia said France has been the target of numerous attacks in recent years.
For example, three persons died in an incident at the Notre Dame Basilica in Nice, France. Local officials arrested the suspect, a 21-year-old Tunisian named Brahim Aouissaoui.
Nice Mayor Christian Estrosi described the attack as an "Islamic fascist attack." According to the official, the suspect kept on yelling "Allahu Akbar" while the medical responders treated him for the injuries from the arrest.
In the same year, schoolteacher Samuel Paty died after publishing a cartoon character of the Prophet Muhammad.
Killers stabbed and beheaded Paty on Oct. 16, 2020 after leaving the school where he taught history and geography in Conflans-Sainte-Honorine, a Paris suburb.
In Saint-Etienne-du-Rouvray, two teenagers sliced the 85-year-old priest's neck in front of a church congregation in 2016. The Islamic State said that the two adolescents were among those who had pledged allegiance to the group through video.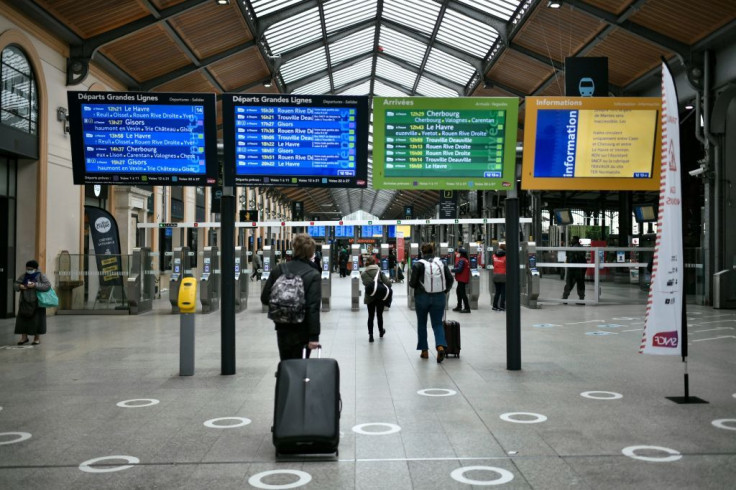 © 2023 Latin Times. All rights reserved. Do not reproduce without permission.