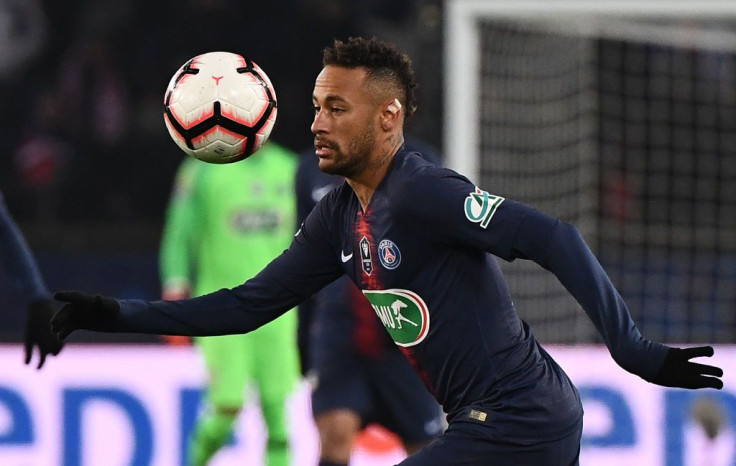 Neymar Jr. may be off the football field for a few weeks due to his injury, but that does not mean that fans are no longer talking about the popular professional footballer. In fact, the Paris Saint-Germain (PSG) forward was thrust on the spotlight once more with the launch of his new signature Mercurial vapor 360 boots, which he actively promoted on social media.
The footballer, who is still undergoing treatment in Paris and Barcelona, headed back to Brazil on Thursday while still under the care of PSG's medical team. Somewhere along the flight's trans-Atlantic route, Neymar seized the opportunity to showcase his own signature boots, which is under the Nike label.
The football star posted a few photos on Instagram promoting the new footwear. On one photo Neymar is seen unboxing a brand new pair of the Mercurial Vapor 360, while on another picture he is seen holding the shoes with one figure over his lips, a reference to the shoes' nickname "Silencio."
"My new boot has this special meaning, unfortunately, I can not use it now, but soon I will have them on my feet!!!," the Brazilian sports star captioned his Instagram post.
For fans planning to get their hands on the new boots, better prepare some cash because they don't come cheap. The report said that a pair costs £229, which is around $300.
Neymar was injured during PSG's match against Strasbourg during the January French Cup. While PSG won 2-0 over its opponent, the Brazilian striker suffered an injury to his fifth metatarsal in the process.
The footballer superstar opted to return to Brazil and continue his rehabilitation there under the supervision of PSG's medical department. However, the injury will take time to fully heal, which means that Neymar Jr. won't likely play for 10 weeks. This means he won't be participating in PSG's fight against Manchester United.
While PSG is definitely taking good care of the player, there are some speculations that other teams might be eyeing to get the star this summer. According to a report by Express, it is Real Madrid's dream of having Eden Hazard, Neymar and James Rodriguez join its lineup.
Of course, these are all speculations for now as none of the players or Real Madrid's spokesmen confirmed or denied the report. But be sure to subscribe to Latin Times to get the latest updates.
© 2023 Latin Times. All rights reserved. Do not reproduce without permission.