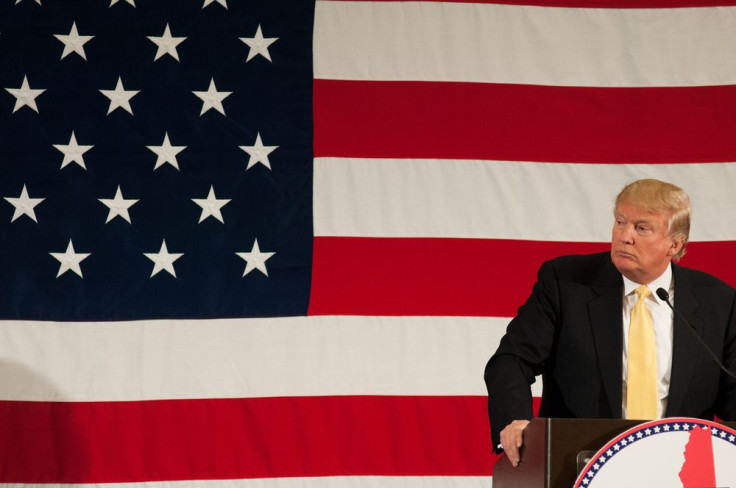 A newly installed portion of President Donald Trump's border wall project was blown over by the wind and fell into the Mexican side of the border. Reports say that the section damaged by the wind was only recently installed.
The border wall collapse happened on Wednesday when gusts of wind pushed the wall at around midday. As a result, a portion of the newly installed wall about 130 feet long fell into a row of trees on the Mexican side, Business Insider reported.
The collapsed wall is located in Mexicali, a town on the Mexico-California border. A CNN report said that based on National Weather Service's records, gusts of wind up to 37 mph have been noted at around the same time the wall collapsed.
Aside from the wind, another possible reason for the wall's collapse is that the affected section was put up only very recently. El Centro, California Customs and Border Protection agent Carlos Pitones confirmed that the newly installed wall was set in concrete that had not hardened yet at the time of the collapse.
The collapsed section replaced and existing border barrier as part of Donald Trump's controversial project of extending and strengthening the wall between the U.S. and Mexico. The original plan was to put a new barrier along the entire border which is around 1,954 miles in total length. However, the project was scaled back repeatedly since then due to budgetary constraints.
President Donald Trump plans to divert $7.2 billion from the Pentagon's budget and use it as additional funding for the border wall project this year. That amount is reportedly around five times the budget authorized by Congress for the project.
It would be the second year in a row that the POTUS diverted funds from Pentagon to the border wall. Last year, he diverted $3.6 billion from military construction and $2.5 from counterdrug programs or a total of $6.1 billion. This year the $7.2 billion will be the sum of $3.7 billion from military construction funds and get $3.5 billion from counter-drug programs.
With the additional funding from the Pentagon, it is estimated that the administration will have enough cash to erect 885 miles of new fencing by 2022.
© 2023 Latin Times. All rights reserved. Do not reproduce without permission.