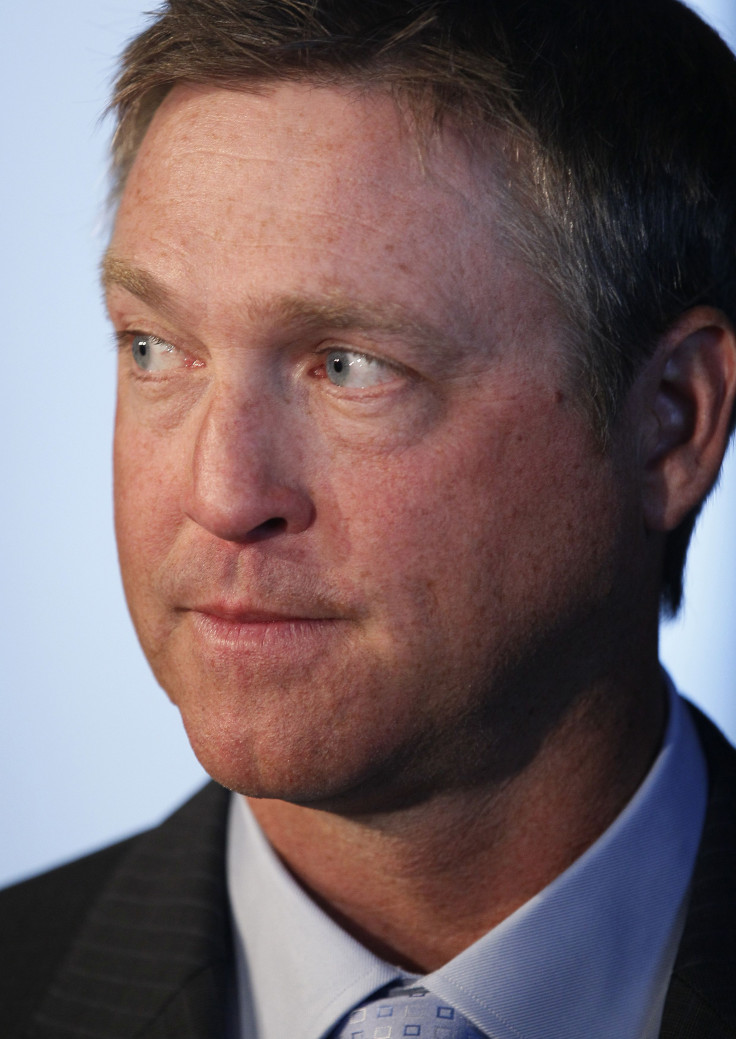 Patrick Roy made his regular season coaching debut with the Colorado Avalanche in perhaps the most attention-grabbing way possible. Following the buzzer that closed off the Avs' home opener, he exchanged a few words -- and a little more -- with Anaheim Ducks coach Bruce Boudreau. Ben Lovejoy of Anaheim's hit on Nathan MacKinnon started fury on behalf of the players and the coaches. Roy and Boudreau began a shouting match, gesturing -- cleanly -- at one another from behind the glass. Things soon got wild when the two coaches began banging on the glass, with Roy shoving the barrier so hard, it began leaning into the Anaheim bench before players straightened it out. Roy's rage got enthused cheering from the home crowd at the close of the game. The Avs went on to win the game, 6-1.
"I was not very happy, with their defenseman kneeing our guy," Roy, a legendary goaltending star for the Avs, said of Lovejoy after the game. "After that, there was some talk from the coaches I guess. So what am I going to do?" Boudreau said after the game that Roy overreacted to what he described as "a little trip." Roy's actions were met by the opposing players when Corey Perry and Ryan O'Reilly began squirting water at him. Boudreau said unashamedly in a post-game interview that Roy interfered with the players and was out of line to do so. A coach has no right to start yapping at players. It's not our job to be yapping at players. I told him that it's bull, it's bush league," he said. "He did what he did, but I mean it's going in for a long year if he's going to yell at every player and yell at the refs at every stoppage of play. It's just not the way the game's played." Roy was known in the NHL for his firey confrontations with other players and was fined several times for his behavior.
© 2023 Latin Times. All rights reserved. Do not reproduce without permission.