People Magazine has awarded Paul Rudd as the Sexiest Man Alive in 2021.
According to NBC News, the host revealed the actor's magazine cover as part of an elaborate scripted sequence on "The Late Show with Stephen Colbert" Tuesday night.
CBS News added that Colbert teased additional notable individuals who might be in the running, including Ryan Gosling and even himself, before announcing the big news. During his monologue, he also discussed the title's rumors. Simultaneously, Colbert added that Dwayne 'The Rock' Johnson claimed ownership, claiming that he will always be the sexiest guy alive.
Colbert welcomed Rudd out on Tuesday's broadcast under the premise of simply promoting his new flick, "Ghostbusters: Afterlife." The attractive actor took part in a skit about having his attractiveness levels scientifically measured.
The show host revealed that Rudd was not sexy after spilling water on himself, acting like a puppy during a dog show, and getting an embarrassing medical examination. Colbert pulled a Willy Wonka-like twist when he announced that humility was the sexiest virtue of all, proclaiming his position as People's Sexiest Man Alive.
He also unveiled the People magazine cover featuring Rudd, which the publishers also shared on Instagram. His win for Sexiest Man Alive follows that of fellow Marvel actor Michael B. Jordan, who won the award last year.
The 52-year-old actor is constantly one of Hollywood's funniest and warmest leading men, and his ability to never age makes him a trending topic whenever the internet rediscovers it. According to a Today article, Rudd made an impression on moviegoers in his breakout appearance as Josh in the romantic comedy "Clueless" in the early 1990s. He then starred in shows and films such as "Sisters," a drama series, and Baz Luhrmann's adaptation of "Romeo + Juliet."
After hearing the big news, Paul Rudd said in a Geo.tv report that his wife Julie Yaeger was 'stupefied' and very sweet'. Julie, who was originally taken aback and laughed, subsequently stated: "Oh they got it right." Rudd quipped that his wife was 'not telling the truth,' but her statements stumped him
After accepting the coveted accolade, photos of the "Ant Man" star went viral on social media. Fans, according to The Wrap, celebrated the award with a barrage of excellent jokes and positive feelings. They also made GIFs to fill a remake of "Clueless." But some individuals are not convinced about Paul Rudd getting the award, declaring him "not cute" enough.
"This man not even cute how tf he win this??" one wrote.
"[I] love him, but I think the title should go to Chris Evans.. but wtv ig," another wrote.
"I actually do think Paul Rudd is attractive but is he really the sexiest? Like, I'm sorry but you mean to tell me there's not a single guy under 40 who is hotter than him? And I guess it's better than some of the truly bland white guys they've chosen in the past but really?" one tweeted.
Some commenters have stated that other celebrities, such as Henry Cavill, Chris Evans, Brenton Thwaites, Cristiano Ronaldo, and others, are more deserving of the title.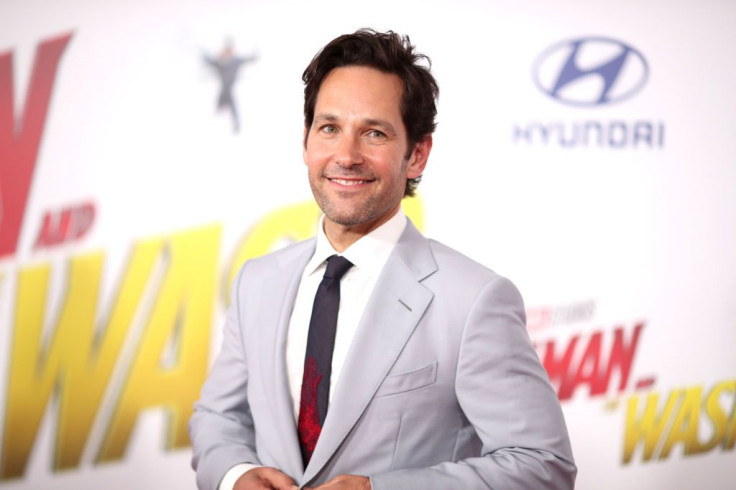 © 2023 Latin Times. All rights reserved. Do not reproduce without permission.