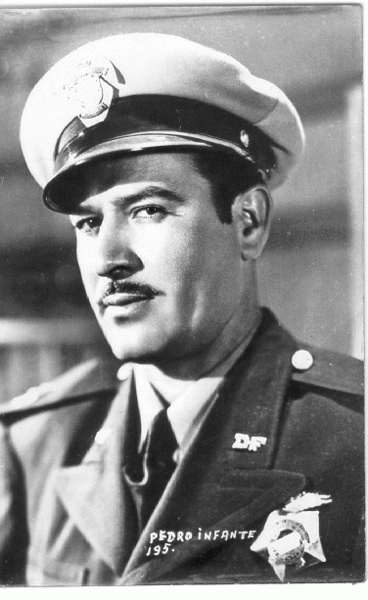 Lupita Infante Torrentera, the daughter of famed Mexican actor Pedro Infante, has revealed that there will be a new documentary film produced about the her father which will bring Infante back to life in thrilling 3D. Lupita Infante detailed that producers in the United States asked her permission to use the image of her father and utilize software to revive the Mexican idol in 3D. "The novelty is that it's a new film but it's going to have my father acting in it as if he were alive in present day," she said.
Pedro Infante was one of the most important figures in the entertainment industry in Mexico and around the world. Indeed, Lupita revealed that the film will also have European backing. "It's something so interesting that I myself am surprised at what can be done with the technological advancements in computing." Infante Torrentera indicated that there may be some images of the film released as early as July to reveal how the "Idol of Guamúchil" will be revived.
Pedro Infante was one of the most notorious Mexican actors and singers of all times. He was also passionate about aviation: unfortunately, that passion led to his death after co-piloting an aircraft that crashed five minutes after it took off. The death of Infante on the morning of 15 April 1957, was announced by radio personality Humberto Rodríguez, after one of the firefighters discovered the bracelet engraved with the name "Pedro Infante", plus the winged insignia that symbolized his aviator license.
© 2023 Latin Times. All rights reserved. Do not reproduce without permission.