House Speaker Nancy Pelosi said emphasized on Tuesday that social media companies are profiting from life-threatening misinformation about novel coronavirus and are exploiting the health of their users.
Pelosi further said that there is a unanimous and strong bipartisan support to "get tough on platforms." She made a special mention to the advertisers, asking them to know and exercise their power and discourage the spread of misinformation concerning COVID-19 pandemic on different social medical platforms.
"We need to send a message to social media executives that you will be held accountable," she said, during a forum on the consequences of digital platforms' "misinformation negligence." The forum was organized and hosted by George Washington University's Institute for Data, Democracy and Politics (IDDP).
She further pointed out the fact that social media platforms used a certain business model and they have to advertise. Therefore, advertisers have leverage over the platforms and are in a powerful position.
According to Pelosi, unproven claims concerning COVID-19 treatment, health-related scams and conspiracy theories are all a part of life-threatening misinformation related to coronavirus that is easily spread through social medical platforms.
The California lawmaker has been critical of social media platforms since last month when the U.S. President Donald Trump signed an executive order to prevent online censorship after two of his tweets were marked "potentially misleading."
Pelosi had then said that the executive order and the decision to prevent online censorship would promote social media companies to feed false information to people and drive profits from it.
Meanwhile, even after long-drawn criticism for the decision to keep politicians' misleading posts, Facebook CEO Mark Zuckerberg revealed that his company is making more efforts to register people to go out and vote during the U.S. Presidential Elections in November 2020.
The Facebook campaign is expected to stay in July and run until November, targeting the U.S. nationals to register to vote by sending a reminder on top of their Facebook and Instagram feeds.
The company, at the moment, plans to target 160 million people and out of them, it will help 4 million Americans register to vote. Zuckerberg calls it the "largest voting information campaign in American history."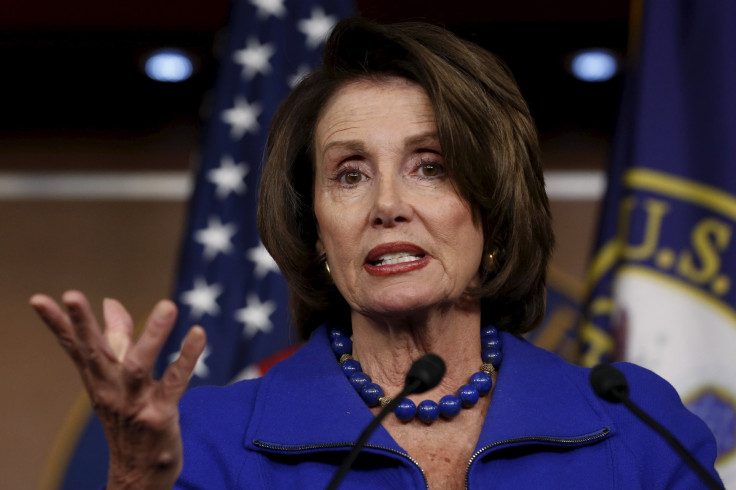 © 2023 Latin Times. All rights reserved. Do not reproduce without permission.