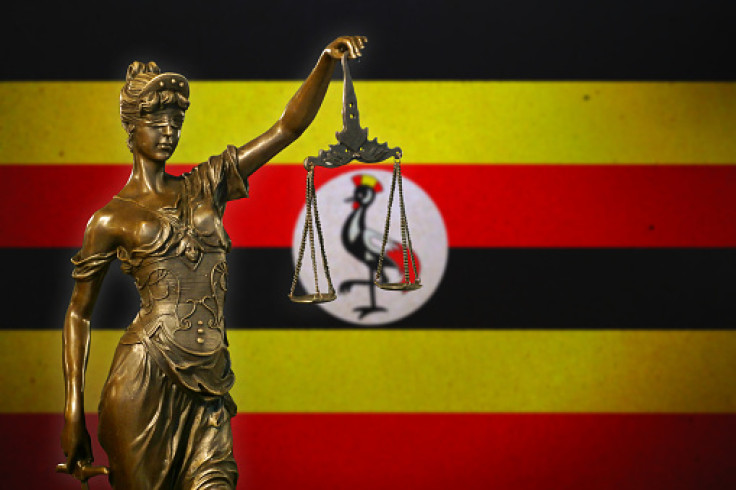 Doreen Nyanjura is a modern politician. She used the hashtag #ThePoliticalAntidote to describe her program and declared on Twitter that she will run for president of Uganda in 2026. Her fans are known as Nyanjuraholics.
Nyanjura claims that despite having this online presence, being a woman in politics still presents obstacles. She claims that in addition to the supportive or mocking tweets that most politicians on social media have grown to expect, Nyanjura also gets comments that are sexist in nature.
"The table you are shaking is for Bigbouys [sic] not slayers my dear. Don't even waste your capital unless there's something you're running after," one person said, responding to Nyanjura's announcement that she intends to run in Uganda's 2026 presidential election against Muhoozi Kaneirugaba, the son of current president Yoweri Museveni -- if he runs.
"First get married then contest on the presidential seat, (because) you can't rule (people) who are married. What would you be advising them?" asked another.
As the deputy Lord Mayor of Kampala, Uganda's main city, Nyanjura is no stranger to online abuses.
She says that the frequency of these assaults grew since she accepted the position of deputy Lord Mayor about three years ago.
These insults vary from remarks about the length of her hair to her age and marital status.
"The fact that I am single was another reason for the bullying with many saying that it was the reason I got the position," insinuating that she had used sex to get ahead, Nyanjura tells CNN.
People will say "I am not responsible because I am not married," she says. And if they ever saw her with a man, even just standing next to one, "they would want to make it an issue."
"Many feel advocating for equity and equality is an abuse of culture and religious beliefs. For all my posts advocating for gender equity, I receive abuse or insults," Nyanjura added. She said her advocacy posts on social media usually get lifted and shared across several WhatsApp groups, followed by abuse on all platforms.
Threats of "physical attacks happen when I am planning a demonstration and posting about them on social media ... I get threats of being arrested or being carried in a 'drone' (a nickname given to the vans that have reportedly been used in arrests of political activists in Uganda). So, I stay away from my home at such times and ask my family members to do the same," she added.
"There are so many women who are not on any of these media platforms (but) if I am to go off social media because I have been bullied, what example am I creating for other women that are following me, my posts, my videos and pick encouragement from me?"
One in three (32.8%) Ugandan women between the ages of 18 and 65 who participated in the poll and were led by the feminist tech group Pollicy in 2020 reported having encountered gender-based online abuse.
According to a 2021 survey, 50% of women in high-profile positions and leaders experienced trolling.
"Many of them stopped using the apps and stopped organizing online," says Irene Mwendwa, Director of Strategic Initiatives at Pollicy.
The IPU and APU's 2021 research, which discovered that the bulk of violence women MPs receive comes from their male colleagues, especially those from competing parties, supports Namazzi and Nyanjura's experiences.
According to the survey, minority-group women lawmakers who are single, under 40, and who live with impairments experience higher violence.
The investigation discovered that female MPs who support women's rights and gender equality are also targeted, as Nyanjura's experience demonstrates.
© 2023 Latin Times. All rights reserved. Do not reproduce without permission.