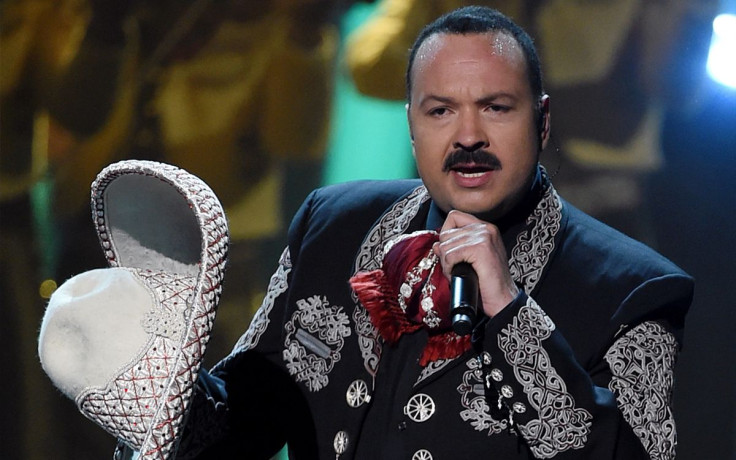 Pepe Aguilar is someone that we don't associate scandals with. The son of Mexican legends Antonio Aguilar and Flor Silvestre has led a successful career in ranchero music, but a cloud dark is looming over him. It was reported by TMZ that Aguilar's son, José Emiliano was arrested by U.S. Customs officials when he tried to smuggle 4 people across the U.S.-México border.
Customs and Border Patrol made the case public when a man attempted to smuggle 4 Chinese nationals across the San Ysidro, California border on March 14th. The pics show 2 men and 2 women crammed in the car's trunk, and at the time the name of the delinquent was not known, until now. According to TMZ, border agents were alerted by a K9 unit that something was off. Thats when they opened the trunk and found the human cargo. The people were to pay José Emiliano between $3k and $60k if they had been able to cross to the U.S. successfully.
Pepe Aguilar has four children with wife Anelix Aguilar Álvarez: Emiliano, Aneliz, Leonardo and Angela. Aguilar is highly lauded in the music industry. He won his first Grammy Award in the year 2000 in the Best Mexican American Album category for "Por Una Mujer Bonita." It was in 2006 when he won his first Latin Grammy Award in the Best Ranchero Album category for "Historias de Mi Tierra." The following year he took another Grammy Award for the album "100% Mexicano." In subsequent years he took 2 more Latin Grammys and another Grammy for "Bicentenario."
Pepe Aguilar is an independent artist and has his own record label, Equinoccio Records. His most recent album was launched back in June 2016, titled "No Lo Había Dicho." In this piece of work songs included are: "Cuestión de Esperar," "María," "Punto Final," "Pa' Que Te Convenzas" and "Mi Lindo Pueblo." The album peaked at number 3 at the Billboard Top Latin Albums chart.
© 2023 Latin Times. All rights reserved. Do not reproduce without permission.