Experts have asserted that Vladimir Putin's prospective successors may be much more harmful to the West than the dictator himself.
With the despot's rumored health issues making news, political experts around the world have been speculating on who could replace him as the warmonger's popularity has plunged since the contentious invasion of Ukraine.
Although Yevgeny Prigozhin is thought to be the early front-runner, the list of possible successors is almost as frightening, if not scarier, than Putin himself.
With the nickname "Putin's Chef", Prigozhin is a close confidant of Putin.
Having founded the Wagner Group, a Russian paramilitary organization made up of murderers and rapists who have served prison sentences, Prigozhin has developed a terrifying reputation.
According to David Marples, a university professor of Russian and East European History at the University of Alberta in Canada, told the Daily Star, "I think [Yevgeny] Prigozhin is the most ambitious and therefore the most likely successor at the moment."
The Wagner Group is a unique group of mercenaries made up of prisoners, including murderers, rapists, and drug traffickers, who are seized from Russian jails and deployed to fight on the front lines.
State media in Russia has praised Prigozhin as a result of Wagner's work.
Meanwhile, California Institute of Technology political science professor D R Kiewiet had another future leader in mind.
"The obvious successor is [Deputy Chairman of the Security Council of the Russian Federation] Dmitri Medvedev," he said. "He is as corrupt as any of them, which is a point in his favor, and he has clearly been campaigning for the job with the ultra-hardline statements he has been making since the war started."
Regardless of the outcome of the leadership contest, Marples says it could be bad news for the West.
"The nuclear arsenal is all that is now left of Russia's reputation as a power," Marples said.
"It will be the backdrop for any future talks. The Russians will likely use it as a rhetorical device to maintain the fiction that they are a world power and thereby strengthen their hand in negotiations," he added.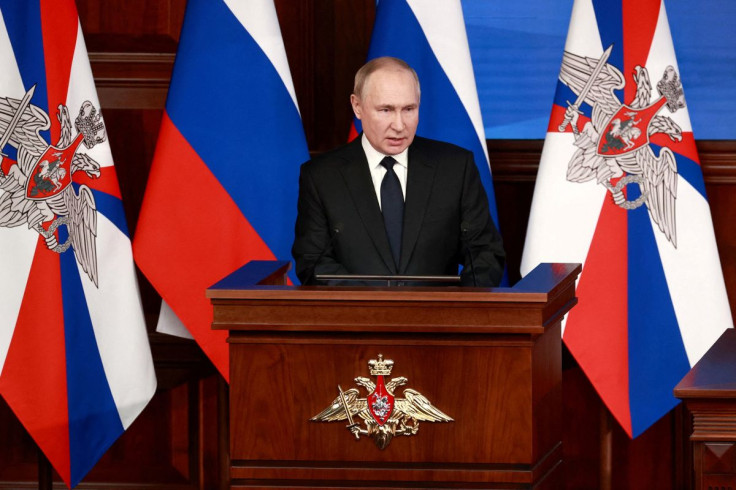 © 2023 Latin Times. All rights reserved. Do not reproduce without permission.