Former Bolivian President Evo Morales and eight other unidentified Bolivian citizens have been banned from entering Peru on Monday, with Morales' sympathetic statements towards ousted President Pedro Castillo being given as the reason for the ban.
The ban against Morales and the other Bolivians has come about as the interior ministry of Peru claimed that Bolivian citizens have allegedly entered the country recently to "carry out political activities" that have helped provide instability in the country, according to Reuters.
Morales, a staunch leftist and the first indigenous president of Bolivia, has been openly-critical of Castillo's ouster and arrest, which happened after Castillo attempted to dissolve Congress so that they could not continue their impeachment vote against him. Morales has called it "illegal," among other words, and has backed Castillo and called for his release, Al Jazeera reported.
Peru Prime Minister Alberto Otarola has claimed that Morales' statements about Castillo's ouster have stirred up unrest in the country, saying that he and his team "have been very active in promoting a situation of crisis." The country's administration has repeatedly accused foreigners of increasing the unrest in the country.
The former Bolivian president, who in 2019 resigned from the position after mass protests and allegations of fraud in that year's elections, has condemned the decision to deny him entry to Peru as a way of distracting the people from the escalating unrest from within the country. "Now they attack us to distract and dodge responsibility for grave violations of the human rights of our Peruvian brothers," he said.
The protests in Peru, which have centered around the ouster and arrest of Castillo, have gone violent as the government appears to refuse most of their demands, including the closure of Congress, constitutional changes, the release of Castillo, and the resignation of current President Dina Boluarte.
With the recent protest on Monday ending up with a reported 17 dead so far, the protests continue to escalate in violence as police clash with protestors, and accusations of human rights abuses from the government in stopping the protests abound.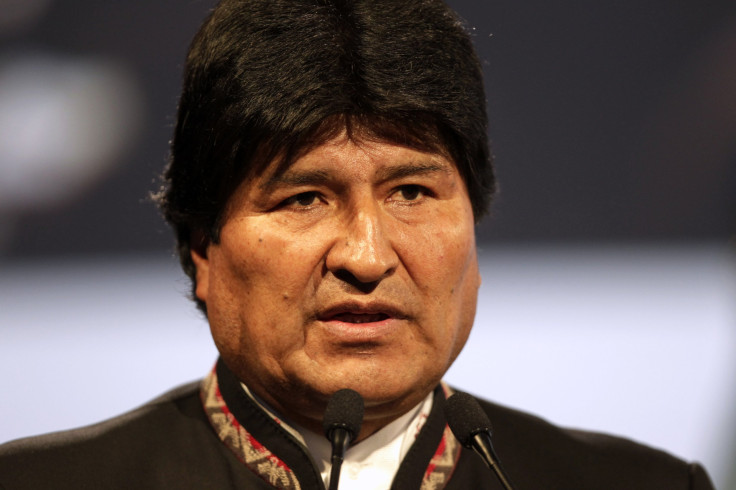 © 2023 Latin Times. All rights reserved. Do not reproduce without permission.