In the latest cabinet shuffle that has plagued the administration of the newly-installed President of Peru, Dina Boluarte announced on Wednesday that her controversial defense minister was promoted to the Prime Minister position.
The new cabinet shuffle has elevated Alberto Otarola, who has been working as Boluarte's defense minister for the past week or so, into the Prime Minister position, while she announced four new members of the cabinet, including a replacement defense minister, according to Reuters.
Otarola has been a controversial figure for both the left-wing parts of Peru's Congress as well as many of the protesters in the streets of Peru. This is due to having declared a state of emergency as protests against the ousting of President Pedro Castillo intensified, and for reportedly using force against the protesters which has killed more than 20 people so far, Al Jazeera reported.
"Without any remorse, today Alberto Otarola, one of the main politicians responsible for the deaths of 26 Peruvians, is sworn in as the new premier," Sigrid Bazan, a member of Peru's Congress, said.
Castillo's ouster after he attempted to dissolve Congress when they tried to impeach him has been met with a public outcry, especially in rural areas of the country where he has had a high level of mass support from the people living there. Calls for Boluarte's resignation, an earlier election, and the release of Castillo has been the main demands of the protests.
Boluarte and some legislators are attempting to pass legislation that would move up the country's elections to April 2024, but it will need a two-thirds majority in order to pass Congress.
The ousting of Castillo has also been controversial in many other Latin American countries, with Mexico's President Andrés Manuel López Obrador publicly supporting Castillo, and his government announcing this week that they will be giving his family asylum. This announcement prompted Peru to expel Mexico's ambassador from the country, a controversial move that the country will reportedly not be emulating.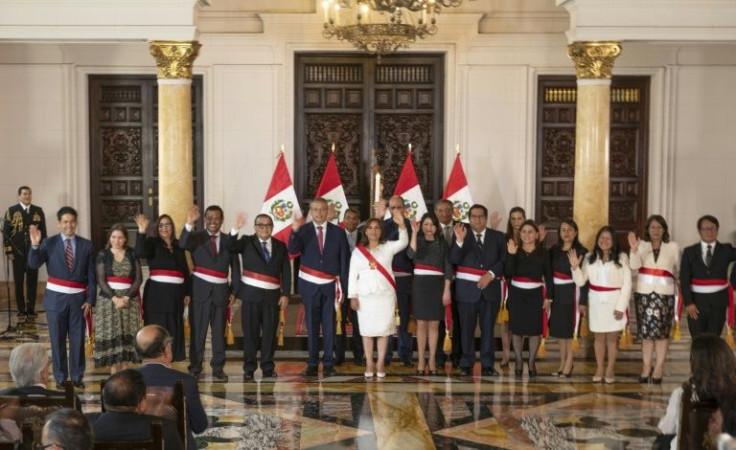 © 2023 Latin Times. All rights reserved. Do not reproduce without permission.