A nurse nearly lost her life after a Grimsby doctor allegedly injected her with drugs and performed an exorcism.
In June, the 60-year-old doctor, Hossam Metwally, went on trial at Sheffield Crown Court. Originally, the doctor denied nine offences. It included administering anesthetic drugs that risked nurse Kelly Wilson's life. On July 29, during a trial at the court, he changed his plea to guilty on the charge related to fraud. He was recently convicted of the other eight offences.
According to judge Jeremy Richardson QC, the doctor had been convicted on the "clearest possible evidence." The judge called the case "bizarre."
Metwally, who hails from Egypt, said that he performed rituals on the nurse to exorcise evil spirits. He even called "Jinns," strapped her down and used holy oil on her, reported Daily Star. The nurse was reportedly found seriously ill and in a deep coma after he had been giving her injections at a clinic in Grimsby two years ago. Hospital staff feared that she would die due to organ failure.
Wilson's relatives found her lying on a bed. Even though she had an oxygen mask on, she looked pale and her pulse was weak. Metwally was also lying right next to the nurse. A thin tube had been inserted into her chest. Police later found a video that showed him injecting her through the tube. In the video, he could also be heard chanting. He said that he offered to help her "out of kindness," according to Grimsby Live.
Initially, Wilson worked for him at the clinic. Later their professional relationship turned into a personal one in 2015. He said that he thought they had walked down the aisle in 2017. "She was a beautiful, nice girl who became a monster who wanted to attack me," he said.
The doctor said that he reached out to an Islamic association. He was referred to a person who was into Ruqya, in order to exorcise evil spirits. He watched videos on YouTube and learnt about the ritual.
According to defense barrister Matthew McDonagh, the doctor had a good character and had no previous convictions. The judge said that he would be put behind bars. "The defendant needs to be under no doubt that the sentence will be of some substance, come what may," he said.
He will be sentenced later.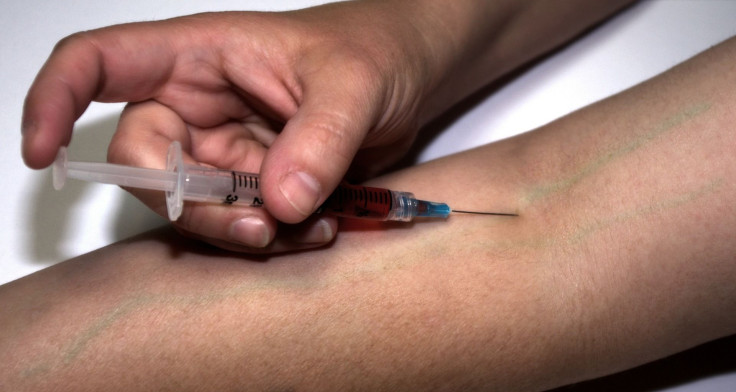 © 2023 Latin Times. All rights reserved. Do not reproduce without permission.