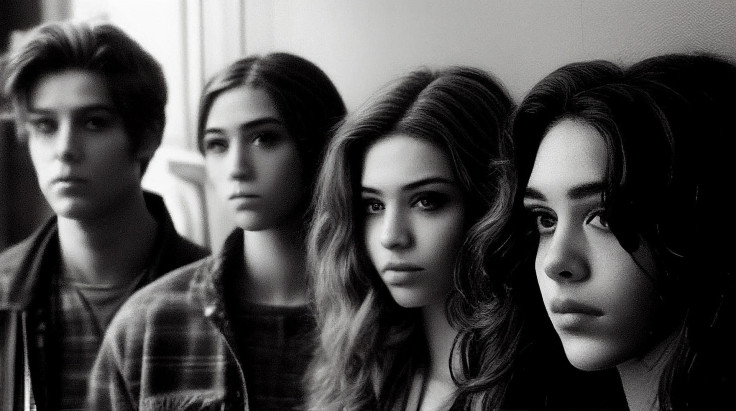 During the last decades of the 20th century, the US was one of the Latin cultural centers where new musical rhythms, trends, and fashions emerged. In 'hashtag' terms, it was all about what "be hype" meant. A generation of Latin Americans grew up during the 80s and 90s seeing what was happening in "the great country of the North", where a cultural beacon was in cities like Los Angeles or New York.
Although the US remains relevant in the continent's cultural scene, there is a new Boom from Latin America; this time, not a literary movement, but a cultural and musical one.
This boom is embodied in the new rhythms that come from the South reformulating traditional Latin genres such as the corridos tumbados of Peso Pluma, the Made in Latam Hip-Hop of Bad Bunny and Karol G, the innovative electronica of Bizarrap, and the New Latin Pop of Rosalía.
Acts like these are recognized by some of the cultural powerhouses in the industry, such as Billboard, which recently released its list of nominees for its Latin Music Awards.
A look at the 71 nominees reveals a generational change in Latin music in the decade as a new generation of Latin artists is flooding the music scene, imposing new trends.
Many generational issues contribute to the new cultural landscape in which the best of two worlds met: the power of the Latino culture coming from the South and the market and the reach and power of social media in the U.S.
NEW IDENTITIES
One of the most important things that could be contributing to this phenomenon is the powerful diversity drivers in the world today. The new generations have new identity codes that function as cultural collages, borrowing parts of their cultural past, that belong to their parent's generation, and from their broad, complex, effervescent present. In this new way of the world, current generations arrive with a new feeling of pride, with a new desire to reconquer cultural and linguistic terrain that had been relegated by their migrant parents. New generations of Latinos in the US seek a better fit in the US cultural landscape, leaving aside their language, but not their sense of belonging.
Today's US Latino Gen Zs are finding in Spanish and Hispanic culture resources from their cultural past that help them express themselves in today's present. Furthermore, the impressive population growth of the Hispanic community in the US –close to 64 million, according to Pew Research Center— is making Spanish a new educational tool, the opposite of what Latinos experienced during the 80s, when English became an educational must-have language.
Both native Americans and Hispanic kids –who abandoned their native language to assimilate – today learn Spanish compulsively, giving Spanish the opportunity to reposition itself culturally.
Website MyClassTrack proves that, with more than 6 million students, Spanish is the most learned language in the United States. Also, 41.8 million persons who are five years old or older speak Spanish at home, according to a US Census Bureau study.
But learning Spanish is not only a sentimental goal, it could also be a business.
According to The International Language Institute of Massachusetts: "Another reason to learn Spanish is that it is a language with economic and financial benefits. Workers who can speak Spanish often receive a higher salary when negotiating their job offer with potential employers. There is demand" for Spanish-speaking professionals in many areas of the US service economy, such as: education, healthcare, transportation, business and legal affairs, to name a few. These workers receive higher wages compared to their monolingual American counterparts."
AN ENGINE OF GROWTH
According to the article The Upsurge of Latino Gen Z: Fuel for the U.S. Economy Gen Z, "Latinos are leading the way in a growing Hispanic population and are on their way to becoming the main engine of population and economic change in the U.S. within the next decade."
This particularity not only makes this demographic group a highly attractive population for companies and brands that seek to appeal to their purchasing choices. They are also a generation that stands out and distances itself from that of their parents due to their high educational level, according to The Pew Research Center: "The changing patterns in educational attainment are driven in part by the shifting origins of young Hispanics. Previous research has shown that second-generation Hispanic youth tend to go further in school than foreign-born Hispanic youth. That is born out in this analysis, as 61% of second-generation Hispanics ages 18 to 20 who were no longer in high school were enrolled in college in 2017, compared with 40% of their foreign-born counterparts".
Also, one in five Hispanics ages 25 and older had a bachelor's degree or higher in 2021. While this share was less than that of the overall U.S. population (38%), it was up from 13% of Hispanic adults in 2010.
© 2023 Latin Times. All rights reserved. Do not reproduce without permission.