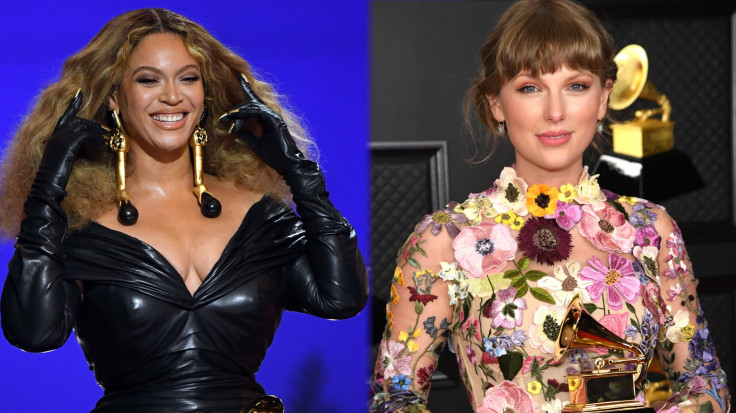 This week USA Today and The Tennessean added two unusual jobs to their listing, they are hiring a Taylor Swift and Beyoncé Knowles Carter Reporter. With an hourly rate set to range between $21.63 and $50.87.
"Swift's fan base has grown to unprecedented heights—We are looking for an energetic writer, photographer and social media pro who can quench an undeniable thirst for all things Taylor Swift," the job description for the Taylor Swift reporter stated.
The effect she has over the music and business worlds is projected to gross over $1 billion from her Eras Tour. Swift has been credited with boosting the U.S. economy. Chicago's official tourism and marketing organization, Choose Chicago has credited Swift as one of the events that broke their all time record of hotel occupancy post pandemic, with 44,000 hotel rooms booked each night. Bringing in a total of $39 million in hotel revenue the weekend she performed at Soldier field stadium.
Coming gigs in Swift's Eras Tour include several dates in Latin American cities as well as US locations with high Latino populations such as Miami and New Orleans.
Swift played in Mexico for the first time at the end of August, with over 180,000 people in attendance and expected to have generated more than 1 million pesos ( 59.1 million dollars) in revenue, according to Mexico City's Chamber of Commerce, Services and Tourism (Canaco).
Just this week Swift took home 9 wins at the MTV Video Music Awards and had a designated camera operator tasked with filming her during the whole duration of the show. Swift is set to continue touring in South America in November to Argentina and Brazil. The Era's tour recently announced additional dates for the Eras Tour in North America in Miami, New Orleans, Indiana and Toronto in 2024.
Swift plays an average of 46 songs in celebration of her entire music career. On the other hand Beyoncé plays an average of 35 songs and ends her show with flying on a silver horse in reference to her seventh studio album Renaissance.
The Renaissance Tour by Beyoncé has now grossed $461.2 million from 2,247,507 tickets sold in 46 shows, according to Touring Data. The lucky fan hired for the job "will chronicle the next big moments of Beyoncé's career, from the end of her Renaissance tour and its $1 billion in sales to her next ventures and endeavors," the company said in its job description
Both having massive success in their tours and now having designated reporters at USA Today, it has faced some backlash as the company in the last year alone experienced 6% cuts in their news department. Some have taken to twitter to call for more funding in local journalism.
Kristin Roberts, Gannett's Chief Content Officer said in a statement to CBS News that USA Today is "committed to serving our communities across America with journalism that is essential to millions of readers, viewers and listeners. And that includes providing our audience with content they crave."
LA Times Reporter Suzy Exposito told the AP that she understands the need of an artist only reporter as she was the unofficial reporter for Bad Bunny, she found herself spending more time covering him instead of other artists.
© 2023 Latin Times. All rights reserved. Do not reproduce without permission.