China has been widely accused of creating and spreading COVID-19 by several countries, however, without any available proof. The country has also been accused of hiding facts related to coronavirus pandemic initially when the outbreak was reported in Wuhan, a claim that has been constantly denied by the Chinese Communist Party.
Now, the American economist and author Peter Navarro have claimed that the Chinese Communist Party (CCP) is hiding behind the cloak of the COVID-19 pandemic that it created to advance its strategic interests.
Navarro gave the example of the 1962 Cuban Missile Crisis, wherein China invaded India and ended up annexing a part of India's Aksai Chin while the U.S. and the and the Soviet Union were distracted by the crisis.
He further emphasized that in the middle of the coronavirus crisis around the world, China is displaying similar behavior, hiding behind the cloak of the pandemic created by itself.
China's attempt to wipe out democracy in Hong Kong has been stated by Navarro as one of the examples of such strategist behavior. He went on to explain the chronology of the COVID-19 pandemic as it started in Wuhan, China.
Navarro claims that two Chinese scientists from the South China University of Technology identified the Wuhan Center for Disease Control as the possible source of novel coronavirus as it emerged in mid-November.
On December 30, 2019, Dr. Li Wenliang warned of possible human-to-human transmission in a chat group with fellow doctors. He and other whistleblowers were detained by the Chinese government. Dr. Li later died of COVID-19 infection.
While the local Chinese officials bleached the Wuhan wet market from where the coronavirus is thought to have originated, the CCP continued to hide the outbreak from the world behind the shield of the World Health Organization (WHO) until January 20, 2020, claims Navarro.
He also revealed how the Wuhan Institute of Virology applied for the patent for Remdesivir, which is an American product, despite agreeing in the January trade deal that it will not steal American intellectual property.
From becoming the largest exporter of personal protective equipment (PPE) to becoming a huge importer and preventing the Wuhan Institute of Virology from sharing sample isolates of the novel coronavirus with the U.S., Navarro went on to explain how CCP changed its course of action as COVID-19 formed a pandemic, affecting millions of people around the world.
China also flooded countries with defective PPEs and equipment later and blamed user error rather than fixing the problem itself. The CCP also announced providing a $2 billion support for fighting the pandemic.
Under the pretext of coronavirus, China passed a new security law to kill democracy in Hong Kong and Navarro believes that as time passes, there will be more such political, economic and military gambits to exploit the situation created by coronavirus pandemic.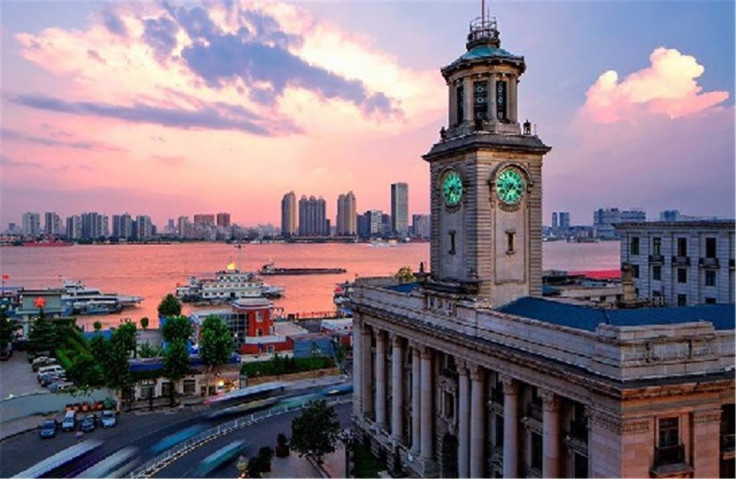 © 2023 Latin Times. All rights reserved. Do not reproduce without permission.