The U.S. Food and Drug Administration is expected to extend its authorization for the use of the Pfizer-BioNTech coronavirus vaccine to include teenagers between the ages 12 and 15, as early as next week.
American pharmaceutical company Pfizer and its German partner BioNTech SE had announced in early April that its further trials concluded similar positive results to the COVID-19 vaccine in children between ages 12 and 15, as they applied for the expansion of the FDA's emergency use authorization.
The FDA is currently reviewing data submitted by Pfizer to support the proposed extended use, but a federal government official privy to the process has confirmed to CNN that the amendment to the emergency use authorization may be handed down by early next week.
The Pfizer-BioNTech vaccine is currently approved for emergency use in the U.S. for people 16 years of age and older. Recently, however, the American multinational drugmaker has made public that in a clinical trial involving at least 2,260 teenagers between 12 and 15, the vaccine showed an efficacy rate of 100% and was tolerated well by young bodies.
With the consistently positive findings, the Pfizer-BioNTech shot may even be approved by the FDA for emergency use in even younger children by fall this year, the Associated Press reported.
In its report, Pfizer revealed that kids mostly experienced similar mild side effects to adults also inoculated with the coronavirus vaccine. Among these main side effects are pain, fever, chills, and fatigue, predominantly noted after the injection of the second dose.
The pharmaceutical conglomerate is invested in tracking all its clinical trial participants for at least two years after inoculation to study the long-term protection and safety afforded by the Pfizer-BioNTech vaccine.
If approval for the use on 12-15-year-olds is granted, the U.S. Centers for Disease Control's vaccine advisory panel is expected to convene promptly to review the clinical trial data and make recommendations for the vaccine's use in adolescents, Reuters noted.
Moderna Inc and Johnson & Johnson are reportedly similarly testing their vaccines on 12- to 18-year olds for eventual emergency use approval.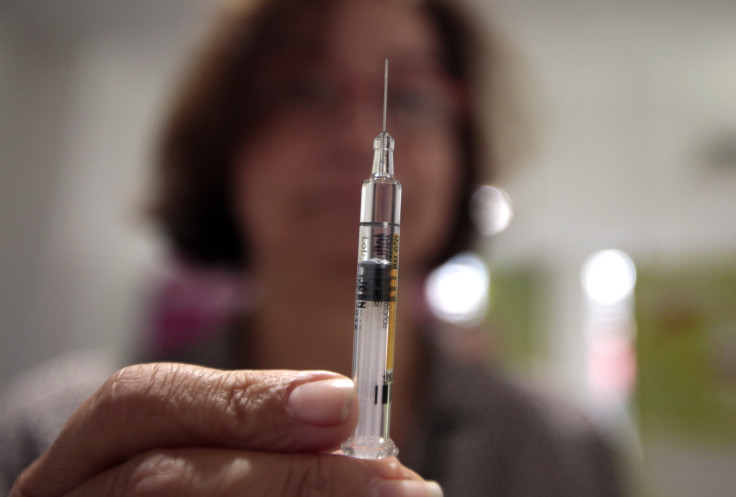 © 2023 Latin Times. All rights reserved. Do not reproduce without permission.