Pfizer CEO Albert Bourla talked about the possibilities of the emergence of a COVID-19 variant-specific vaccine on a prime time show on Tuesday.
According to Fox News, Bourla said on "America's Newsroom" that despite the niggling fear at the back of peoples' minds, the vaccine giant was well-equipped with a system in place to produce a variant-specific jab in three months time.
Citing how scientists were on their toes every time a new variant of the virus surfaced, Bourla added in the interview, "They are researching to see if this variant can escape the protection of our vaccine. We haven't identified any yet but we believe that it is likely that one day, one of them will emerge."
Pfizer chief reiterated that a process was in place to develop a variant-specific vaccine within 95 days of its identification. The statements come shortly after public health officials alerted that broadening the reach of the existing vaccines across the population will hamper the mutation of the virus.
In a recent survey by Centers for Disease Control and Prevention (CDC) data, the US recently registered a healthy uptick among those who took the jab— 73.1% reportedly took the first dose, while a sizeable 62.5% are fully vaccinated.
The complete Food and Drug Administration (FDA) approval for the Pfizer-BioNTech shot on Monday, would translate into a bigger boost in the public's confidence in the vaccine. Dr. Anthony Fauci, the nation's top immunologist reacted to the news of full FDA approval on Tuesday and opined that the permit would motivate the remaining 30% of unvaccinated individuals to take the jab.
Fauci predicted that the approval would bring forth "much more enthusiasm" in vaccine mandates across a broad spectrum that included corporations, universities, and the military. One of the biggest advantages of the full approval would be Pfizer being able to advertise the shot.
However, Bourla maintained that the marketing of the vaccines wasn't really a priority for the firm at the moment. He stressed how the focus continues to be on increasing the vaccine supply to combat emerging variants while continuing to meet global supply.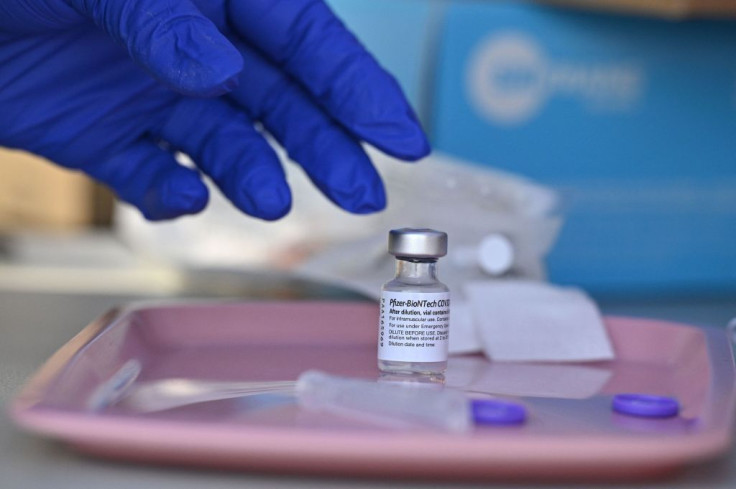 © 2023 Latin Times. All rights reserved. Do not reproduce without permission.