Are young adults prone to heart inflammation post the Pfizer shot? Speculations have been linked to the same, after the Israeli health ministry on Tuesday reported a small fraction of young men— who were vaccinated (PFE.N)— to have contracted myocarditis lately. The news comes as a shocker as Israel has been a frontrunner as far as vaccination rollout strategies are concerned. Over 55 % of Israeli's population has been vaccinated.
As reported on Reuters, approximately 275 cases of myocarditis were logged in between December 2020 to May 2021. The cases arose from a population—about 5 million people—who were jabbed.
The vaccine giant has however responded, and refuted the assumptions in a recently released statement suggesting how a causal link to its vaccine is yet to be established. Further probe into the controversy is underway, with regular meetings between Pfizer and the Vaccine Safety Department of the Israeli Ministry of Health being undertaken to review the data.
On the upside, most patients who did contract, the heart inflammation syndrome, fell under the mild category, including those who were hospitalized. A study to understand the trend was launched soon after, which reportedly found there to be a "probable link between receiving the second dose (of Pfizer) vaccine and the appearance of myocarditis among men aged 16 to 30."
As the Myocarditis wave could potentially spread; a U.S. Centers for Disease Control and Prevention (CDC) advisory group last month recommended further study of the possibility of a link between myocarditis and mRNA vaccines, which include those from Pfizer and Moderna Inc.
Dr. Paul Offit, director of the Vaccine Education Center at Children's Hospital of Philadelphia, urged parents to vaccine their children without apprehension, owing to the gnawing risks associated with Covid-19, which puts them at a higher health risk.
"This issue of a transient myocarditis associated with a vaccine is at the moment a theoretical and unproven risk," said Offit in the report. "So I think that in the world of trying to weigh relative risks, the disease is a greater risk," he added.
The rise in Myocarditis cases—albeit minuscule—isn't holding Israel back from making its youngsters (between the ages 12 to 15) eligible for vaccination. In fact, the European Medicines Agency (EMA) maintained last week that heart inflammation after receiving the Pfizer vaccine had been no cause for concern as such incidents were akin to the rate found among those in the general population.
"The committee gave the green light for vaccinating 12- to 15-year-olds, and this will be possible as of next week," said Nachman Ash, Israel's pandemic-response coordinator, speaking to Radio 103 FM. "The efficacy of the vaccine outweighs the risk," he added.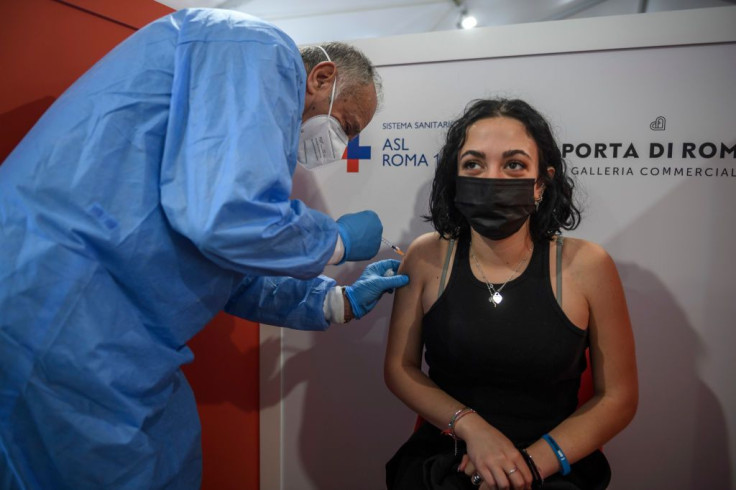 © 2023 Latin Times. All rights reserved. Do not reproduce without permission.