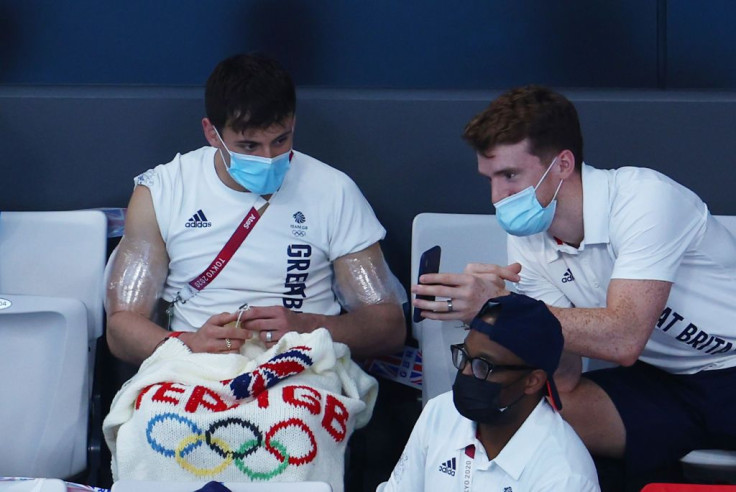 A photo of Olympic gold medalist Tom Daley knitting dog sweaters at the ongoing Tokyo Olympics has become talk of the town.
On Sunday, the Great Britain diver was doing more than just supporting his fellow Olympians at the women's three-meter springboard diving final, reported ESPN. He was seen knitting jumpers in the stands for his canine friends.
He even expressed his love for knitting, crochet and everything related to stitching in an Instagram video.
On Monday, he showed off his creations on Instagram.
Calling dogs his friends, he said that he made some doggy jumpers with "cute patterns" for them. Apart from dog sweaters, the 27-year-old has also made a pouch for his gold medal. It featured the Japanese and British flags. He said that he knitted the pouch to stop the medal from getting scratched.
His fans can follow the Instagram account, "Made With Love By Tom Daley", which is dedicated to his love for knitting. Daley started knitting last March to get himself through the lockdown, according to CNN.
His fans are loving his hobby. One tweeted that he had never seen knitting as a man's hobby, because the women in his family used to knit Christmas jumpers for him. In fact, he himself has always been fascinated and wanted to give it a shot. Another said that she loves that Daley can knit and mix yarns. She admitted that the Olympic diver has inspired her to improve her knitting skills.
Another Twitter user was simply impressed, and said, "Wow. He is so cute. I like his knitting." Impressed with his knitting skills, one Twitter user said that the athlete knitting a pouch for his gold medal has been the best part of the Olympics so far.
Meanwhile on Sunday, Shi Tingmao from China won in the women's three-meter springboard diving, reported Reuters. The 29-year-old took control of the competition right from the beginning and didn't give up her position at the top of the leaderboard.
Tingmao, who has claimed four Olympic gold medals, got emotional when she saw her name right at the top on the scoreboard. Following the victory, she said that she cried a lot as she had waited too long for the moment. She admitted that there were a lot of expectations, but she is very satisfied.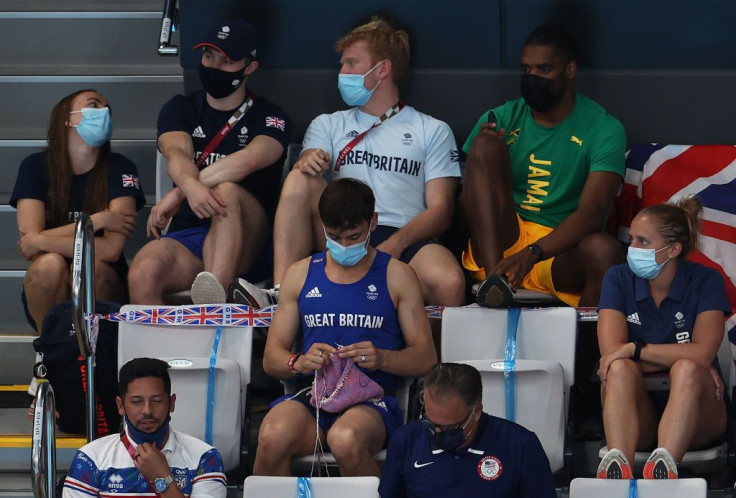 © 2023 Latin Times. All rights reserved. Do not reproduce without permission.