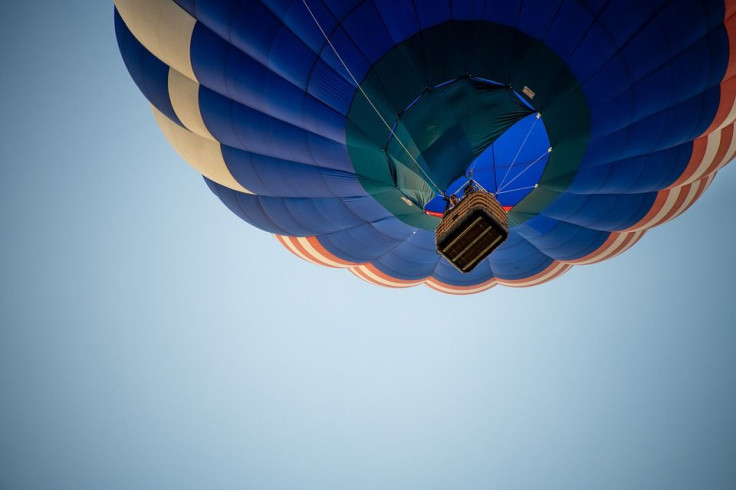 A homicide complaint has been brought against the hot air balloon's pilot, who was traveling in it when it caught fire and collapsed on Apr. 1 near Teotihuacán's pyramids in Mexico.
Victor Guzman was detained after the balloon he was in crashed above Teotihuacan on Saturday, killing Jose Nolasco, 50, and his 39-year-old wife Viridiana Becerril.
Their 13-year-old daughter, Regina Itzani, broke her arm and sustained second-degree burns after jumping more than 130 feet from the balloon.
She was later released from the hospital.
Popular hot air balloon rides are offered above the archaeological site close to Mexico City.
The balloon that collapsed, according to the Teotihuacán Federation of Hot Air Balloons, was not one of their registered balloons, BBC reported.
The balloon's basket caught fire in the incident's video footage. According to officials, its occupants leaped out of it from a substantial height.
Guzman jumped 16 feet from the balloon and informed Mexican authorities that he had abandoned it because he was unsure of what to do when it caught fire, according to the Daily Mail.
The balloon ride was scheduled by the couple, José Edgar Nolasco and Viridiana Becerril, to honor Ms. Becerril's 39th birthday, according to local media.
The tragedy also resulted in injuries to the balloon's pilot.
He was located at the medical facility where he was receiving treatment and is now being held in custody for his trial.
The prosecutor's office hasn't yet given any information on the possible causes of the balloon's fire.
Hot air balloon fatalities are rather few.
One of the deadliest accidents occurred in 2013 when a balloon caught fire in Luxor, Egypt, killing 19 visitors.
Five people died in Albuquerque, New Mexico, when a hot air balloon collided with a power line that year.
The hot air balloon firm involved, Autocinema Retroviso, is being investigated by the Federal Aviation Agency, which is also determining whether it had the necessary insurance to cover mishaps and a permit to operate.
Even though there are roughly 3,000 hot air balloon mishaps annually, deadly ones are incredibly uncommon.
Only 16 individuals are believed to have perished in hot air balloon mishaps in the U.S. between 2002 and 2016, according to the National Transportation Safety Board.
© 2023 Latin Times. All rights reserved. Do not reproduce without permission.