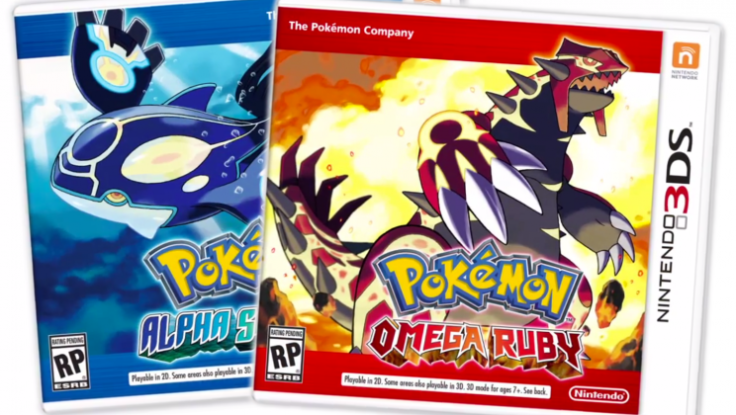 Early August it was announced that a shiny Rayquaza distribution event would take place for "Pokemon Omega Ruby" and "Pokemon Alpha Sapphire." The event has ended in Australia and is currently running for the UK, Germany and U.S. and is set to end Monday Sept. 14 for the latter.
This Rayquaza is a bit different than the Japanese one and will come at level 70 with the moves Dragon Dance, Dragon Ascent, Dragon Claw and Extreme Speed. The Pokemon will also be holding the Dragon Fang. The event is commemorate the release of of the Ancient Origins TCG set.
Players wishing to obtain Rayquaza via Nintendo Network between Aug. 12 and Sept. 14 can follow these easy steps:
Select Mystery Gift on the main menu.
Select Receive Gift, then Yes.
Select Get via Internet, and then Yes – Rayquaza will be obtained.
Speak to the delivery girl in any Pokémon Center to receive Rayquaza.
Save the game
Meanwhile, Nintendo in collaboration with Niantic recently announced a new mobile pokemon game titled "Pokemon Go." The game uses augmented reality, geographic location and a bluetooth device to let users capture pokemon in the real world using their iOS or Android device. The game will arrive early 2016 but until then check out the trailer below:
© 2023 Latin Times. All rights reserved. Do not reproduce without permission.