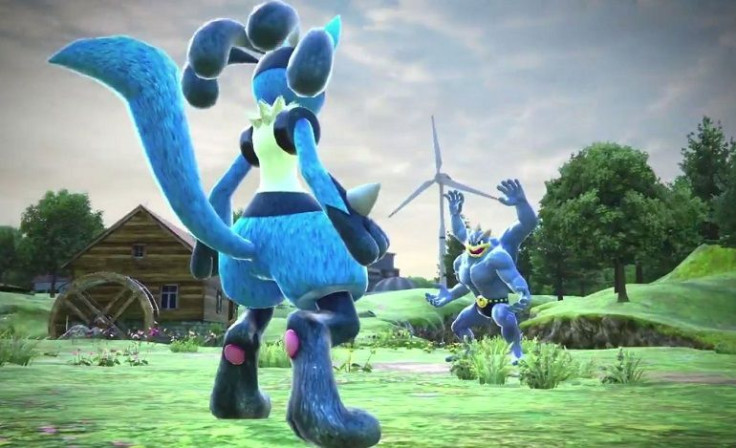 "Pokkén Tournament" is arguably one of the most anticipated Pokémon games coming but until now fans have been undoubtedly sad that the title was only to release in Japan.
"Pokkén Tournament" was first teased at the Pokémon Game Show in August 2013 before an official unveiling in August 2014 by Tsunekazu Ishihara and the game's producers Masaaki Hoshino and Katsuhiro Harada. There the game was announced to release for arcade only in Japan.
As Nintendo Life points out there was previous evidence of localization including trademarks filed in Europe over a year ago and The Pokémon Company's U.S. division releasing an official trailer for "Pokkén Tournament." The demand for Pokémon content has hit an all-time high in the west and the company has taken notice.
During a recent episode of NHK World's Imagine-Nation, The Pokémon Company president Tsunekazu Ishihara said "Pokkén Tournament" being released outside of Japan is definitely a possibility that exist. While arcades aren't as big here as they are in Japan, it'll be interesting to see which platforms the title may come to.
The game developed by Namco Bandai takes a cue from "Tekken" titles and sets two Pokémon in an arena to duke it out using a multitude of powers and abilities. The battles take place in a large round arena and allow for players to fully move around it, which hasn't been done in previous Pokémon titles.
In the meantime check out a few trailers featuring Pokémon Charizard, Pikachu, Weavile and much more battling it out below:
© 2023 Latin Times. All rights reserved. Do not reproduce without permission.