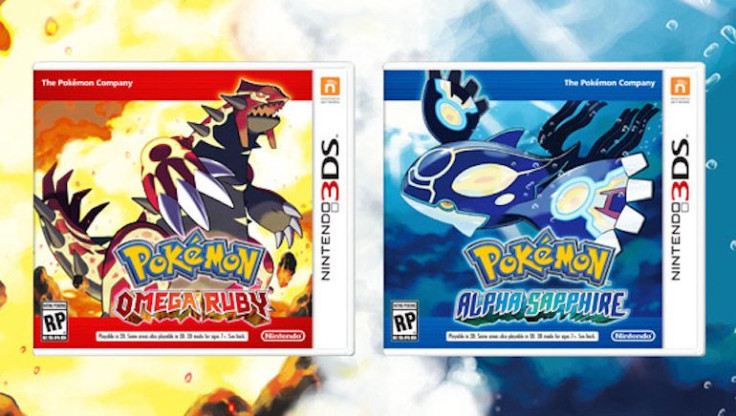 A new pokémon distribution event has started for the 3DS titles "Pokémon Omega Ruby" and "Pokémon Alpha Sapphire." This time around fans of the title will get a lovable Dragonite with some pretty rare moves.
The new event has been announced for the U.S. and will run from June 22 to July 12. Gamers will need to go to Gamestop to get a serial code to receive a special Dragonite. This pokémon will be level 55 and knows the moves Dragon Dance, Outrage, Hurricane and Extremespeed, which is a difficult move to get on Dragonite as it can only be obtained by breeding with an ancestor from "HeartGold" and "SoulSilver" Serebii reports.
It also has the Hidden Ability of Multiscale and holds a Lum Berry, all to coincide with today's release of the Roaring Skies TCG set. Aside from 'Alpha Sapphire' and 'Omega Ruby' the event will also come to "Pokémon X" and "Pokémon Y."
Meanwhile we received our first gameplay trailer for "Pokémon Super Mystery Dungeon" following Nintendo's Digital E3 event early last week. This trailer features similar content to the one released in Japan, but with localized details. The title is slated for release in Japan Sept. 17, 2015 and sometime during "Holiday 2015" for North America, ahead of its European release in early 2016.
© 2023 Latin Times. All rights reserved. Do not reproduce without permission.