A 26-year-old man was left with serious burns over his body in a controversial arrest made by a Florida deputy officer on Feb. 27.
Osceola deputies were allegedly trying to arrest a man named Jean Barreto at a gas station then when an explosion occurred, reportedly set off by a Taser.
The explosion left the 26-year-old man with serious burns to the body while also injuring some deputies per Osceola County Sheriff Marcos Lopez.
The deputy, identified as David Crawford, is facing charges of misdemeanor culpable negligence after he discharged a Taser near gasoline before the explosion, Lopez stated at a press conference.
"Deputy Crawford was aware there was gas in the direct and immediate area," Lopez said. "We know this because he says on bodycam, 'kill the pump, kill the pump, gas!'"
Lopez added that Crawford picked up the Taser of another officer and the fire was then ignited. According to the Taser log, there was a trigger pulled that coincided with the timing.
As a result, Barreto is in the hospital is left in the hospital with burns over much of his body.
In the press conference, Mark NeJame, an attorney for Barreto, called the actions of the deputy "egregious."
"An elementary school child knows you don't deploy electricity or anything that's flammable around gasoline," he said.
According to a report, Barreto was pumping gas at the time and was then tasered, setting off a fireball that left the 26-year-old man with third-degree burns across more than 75% of his body.
The 26-year-old has undergone 26 surgeries since Feb. 27 in what his attorney brandishes as him being cooked alive.
Cops were trying to arrest Barreto who was allegedly driving recklessly on a motorcycle and pointed a gun at other motorists.
However, these allegations were refuted by his lawyer and also pointed out the fact that Barreto did not have a criminal record.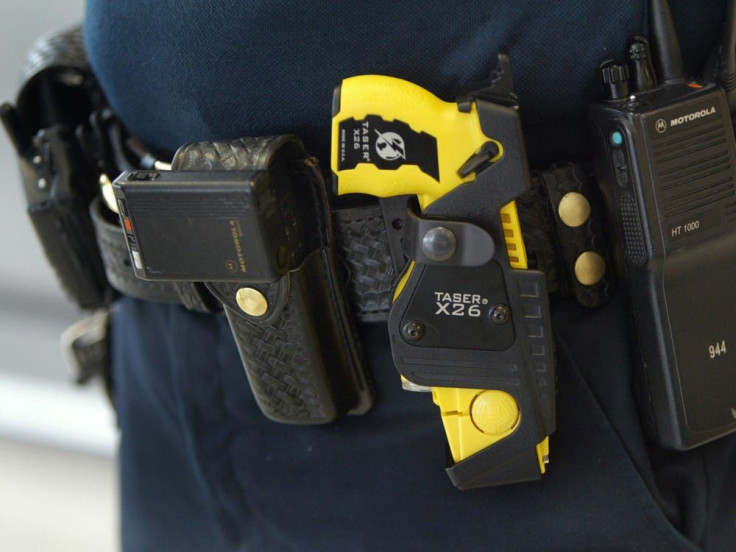 © 2023 Latin Times. All rights reserved. Do not reproduce without permission.