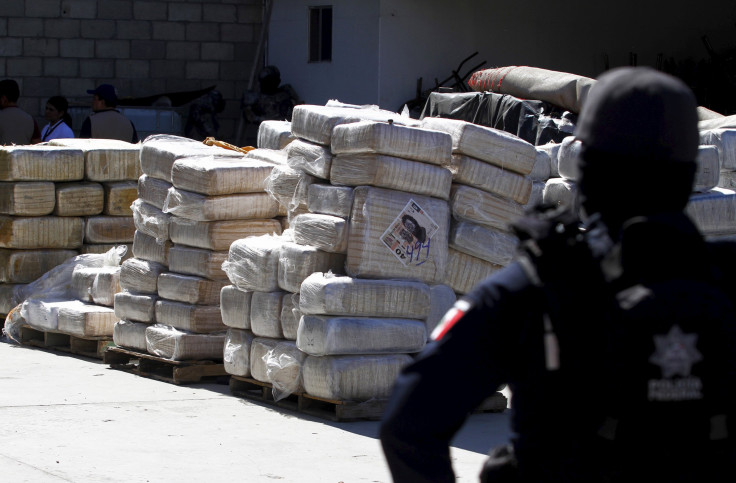 More than a ton of cocaine and seven tons of marijuana were being smuggled into the country by six men via an 800-yard-long drug tunnel connecting Tijuana, and San Diego, news outlets reported on Wednesday.
Authorities revealed the smuggling passageway links a house located in Baja California, Mexico, with an outdoor fenced-in commercial lot in an Otay Mesa industrial park.
The suspects, identified as Martiniano García Sedano, Cruz Armando Parra Corrales, Alejandro Bravo, Juan Carlos Chávez Fabián, Alejandro Gómez Baez and Osmel Martínez, were arrested and charged with drug smuggling, and the facilitation of it by building the tunnel.
Official reports disclosed the underpass is fully equipped with a sophisticated ventilation and lighting system. In addition, tracks were assembled to carry the merchandise in sliding cars. On the Mexican side, a closet hides the elevator that allows access to the tunnel.
Abraham Pérez, a spokesperson for the DEA, told Noticieros Televisa that as of now, they couldn't reveal to what cartel the tunnel belongs to, but they will provide that information as soon as the investigation is concluded.
This drug trafficking channel is one of the 13 most sophisticated tunnels that have been found in the US-Mexico border since 2006. In the last couple of years, officers have been able to identify 75 different routes connecting both countries for smuggling drugs purposes.
"You force them because we give them a fortune," GOP front-runner Donald Trump said about his plan to have Mexico pay to build a wall. "Mexico makes a fortune because of us. A wall is a tiny little peanut compared to that. I would do something very severe unless they contributed or gave us the money to build the wall."
It looks like Mr. Trump has another issue to address regarding immigrants coming into the country. Can't wait to hear what he has to say about this one!
© 2023 Latin Times. All rights reserved. Do not reproduce without permission.