The body of an unnamed woman was exhumed from a shallow grave near her home in Oji River, Enugu, Nigeria. Local authorities discovered that the body had been decapitated. Since the discovery of the body, the police are looking for Umumnakpi village local Chukwudi Chukwu. The death is being investigated and the search for the absconding man continues.
It was reported that on Sunday, March 21 the local woman was killed by her son. While exhuming the body, authorities found that the woman's head was completely severed from her body. The cause of her death is being investigated. It is unclear if she was decapitated while she was alive or after she had been killed.
Photographs of the scene showed the ghastly image of the woman's bloated body near the shallow grave. Another image showed her head inside a coffin.
It is unclear how the woman's death was reported and how her body was located. The police released photographs of Chukwu in hopes of receiving any information regarding his whereabouts. As the police continue to investigate the murder the man remains missing. According to The Street Journal, the Enugu State Police Command has proactively launched a manhunt for the suspect.
Authorities are yet to share further details regarding the case. Twitter account Coal City Connect, claims that Chukwu had drug problems. As per tweets by the news site, the suspect is a cannabis smoker who used to live with his mother. Due to arthritis the woman would not go out of the home much and was reliant on her son. The woman's other son lives in Lagos, the tweets claim.
He reportedly used to argue with his mother and threaten to kill her. Neighbors suspected that he used to beat her as well. It is believed that a disagreement led to the woman's unfortunate fate.
In a similar case of violence against parents, an Italian man killed both his mother and father. Benno Neumair, a resident of Bolzano, Italy had been living with his parents. The 30-year-old man strangled his father after being scolded and called a failure for not helping around the house. His mother was not in the house when he committed his first murder.
When his mother Laura Perselli returned, Benno strangled her without a word. He then dumped their bodies in the Adige River. When the police listed the son as a suspect for the murders, he went on the run before finally getting arrested.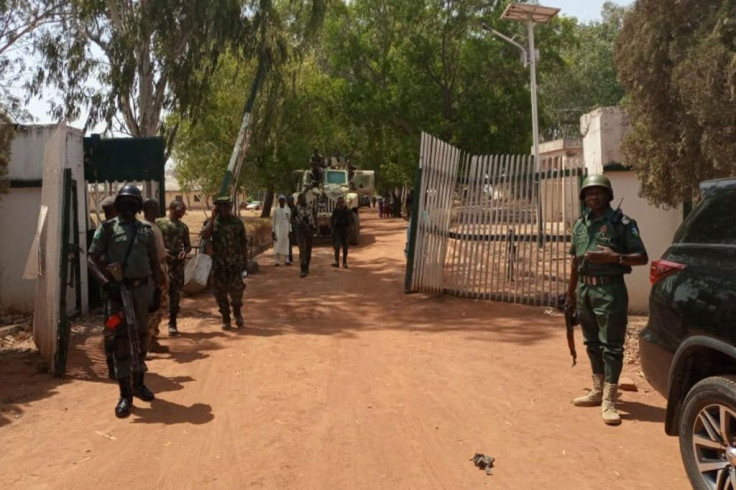 © 2023 Latin Times. All rights reserved. Do not reproduce without permission.